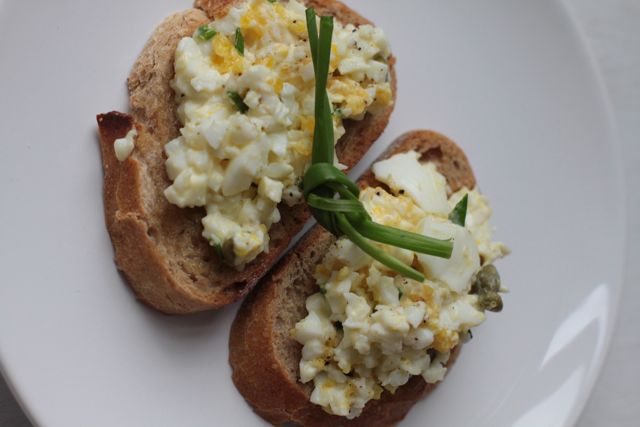 I remembered the other day that when I was a little girl my Mother would boil an egg and mash it on toast for me for breakfast. I seemed to enjoy this a child but have not had it in years….until I made this for breakfast today…..a grown up variation that has fresh chives and capers.
Egg on Toast
1 hard boiled egg
1 tea spoon of fresh chive
1 table spoon of mayonnaise
1 tea spoon of capers
salt and pepper
Method
Bring enough water to cover an egg to boil in a sauce pan. Once water is boiling, gently add the egg. Boil for 11 minutes. Cool and peel egg. Mash in bowl with capers, chopped chives, mayonnaise and season with salt and pepper. Serve on toast.