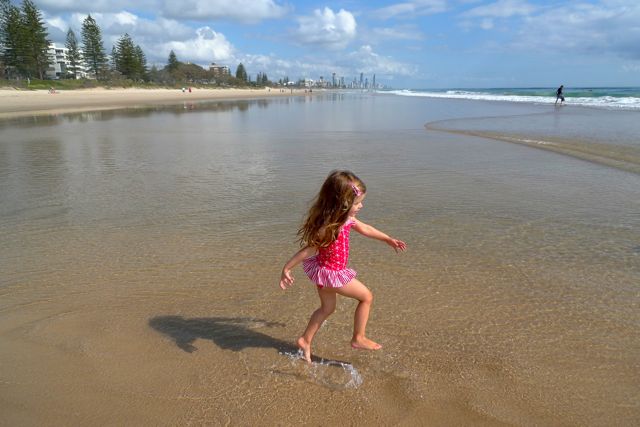 This trip we had reason to stay on the Gold Coast as we were attending my cousin Susan's wedding and I am happy to say, we really enjoyed our time there. The Gold Coast, or the Goldie as many happen to call it, is the coastal area of QLD about 90km south of Brisbane, stretching to Coolangatta on the NSW boarder. This is an hour drive North from where I grew up and in my younger (less discerning) years I would drive up there to go the Pacific Fair mall, go to nightclubs and even to go to Jupiters casino (feel me cringe at this!). Considering it was so close, it was an easy and fun weekend getaway, and it was much more developed and *glitzy* than the rural and alternate North Coast of NSW I was coming from. For this reason I found it exciting, but grew out of the attraction and had not been there for a long time, and not ever as a Family.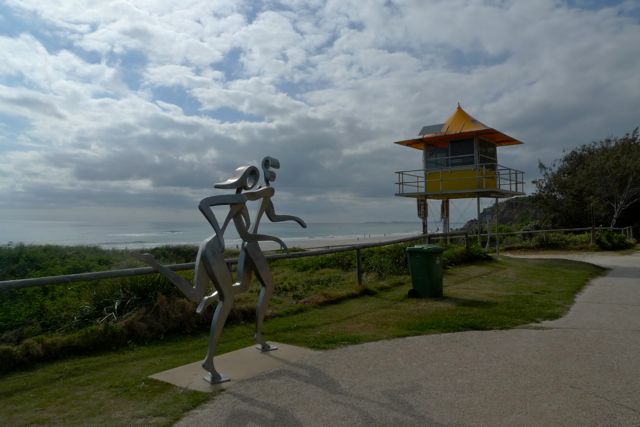 It is not my first preference for a beach holiday as it is a city – but the Gold Coast can be a lot of fun. It is built around tourism and so it offers the holiday maker much to see and do. It is very developed with high rise buildings along the shore, offering a variety of accommodation depending on individual budgets. For all of the mega buildings and city traffic, it still retains a distinct laid back and relaxed Australian atmosphere. This however does not mean idle, because you can guarantee by 6am on any given morning on the Gold Coast there are healthy bodies out walking, running, roller blading and cycling. The Gold Coast is famous for a fit bronzed bods…and you will see, they really are everywhere there.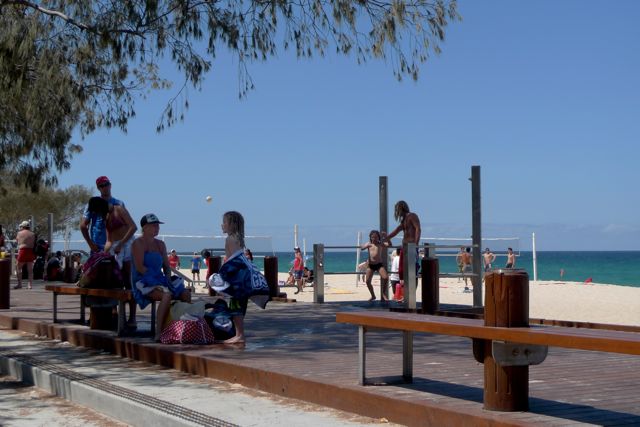 We stayed in two locations on the Gold coast, first at Mermaid Beach, and then at South Port (Seaworld). We also spent a day at Broadbeach with my Family. We hit the beach early as our body clocks were on NSW day light savings time, which is an hour ahead of QLD time. I love being on the beach in the early morning when the sun does not feel so hot and the Girls loved that they could splash and play in warm water at 7am. This was then followed by swimming in the hotel pool, and playing at one of the many beach side playgrounds. The beaches were beautiful and in part were exactly what Australia is famous for, seemingly endless stretches of golden sand and water. Add to that, trees providing shade, great boardwalks with taps and showers to keep the beach goer comfortable. There are lots of promenade cafes and restaurants, and as many boutiques for an afternoon shopping fix. All in all, the Gold Coast is a great holiday destination for Families looking for sun, sand, surf, and endless outdoor coastal fun.