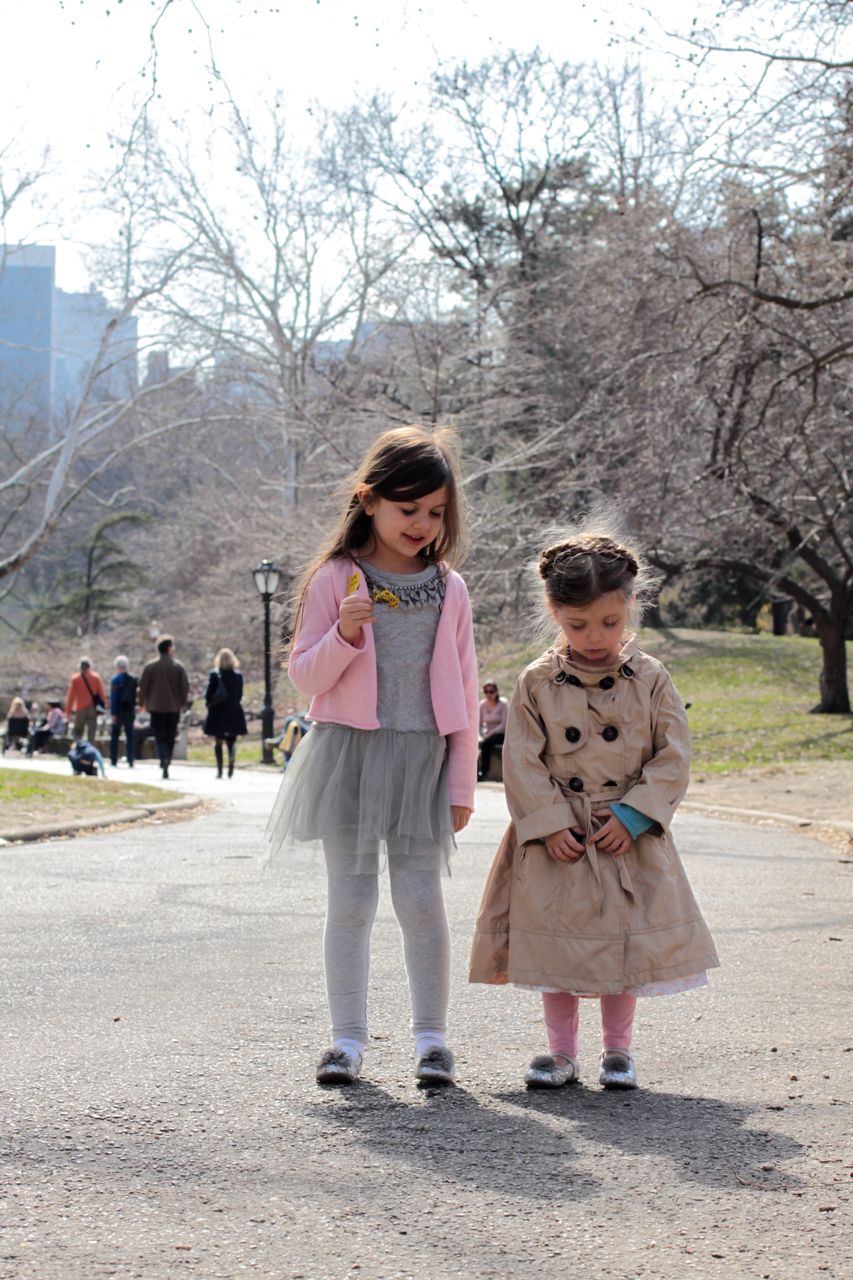 Thursday the Girls and I spent the day in the city. I planned on taking them to the Whitney Museum to see the 2012 Biennial, and part of this plan was that afterwards we would walk in Central Park. Once finished looking at the exhibition we bought some pastries from an upper east side bakery and then headed into the park at 76th street, walking south towards the Alice in Wonderland statue.
I can not remember the last time we played in Central Park. I recall going for the Central Park Carriage Ride last Christmas with Larissa and Jazzie, but I can not recall the last time we just wandered through Central Park, enjoying it for what it is…the amazing park in the middle of New York City.
We were completely surprised and delighted to see the daffodils in full bloom, and even some blossom trees opening too. Spring appears to be here! Maya was like a bee, and naturally had to flit amongst the flowers. Straight up the tree she went, with me saying with feeling guilt for caring, "That is not a tree climbing dress, do not rip your dress!". This comes after another incident earlier in the week when both her leggings and dress had tree climbing holes. It really is more important to climb a tree than wear a special dress, but I was not about to deprive her of either pleasure, and could not help myself give a stern warning. "Be careful".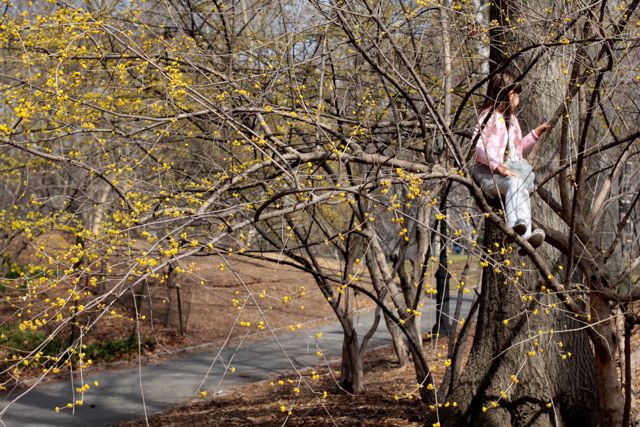 Maya had her first fall from a tree this week, and, while it scared us both, I am able to laugh about it now. It was done in perfect style, where by she slipped from a high branch into another leafy bush bellow that broke her fall and she then landed perfectly on her feet. The whole thing looked helter skelter with arms and legs swimming in mid air…and a shriek!
We left Central Park after a good while of playing with flowers and climbing on the Alice Statue and made our way to midtown to visit Cam at work. After a brief and chaotic visit (the Girls always cause a commotion as they become the center of attention, and LOVE it) we caught the train back to Jersey. It was a every long day with hours and hours of walking, but worth every second as we were able to enjoy the amazing city of New York and all it has to offer.