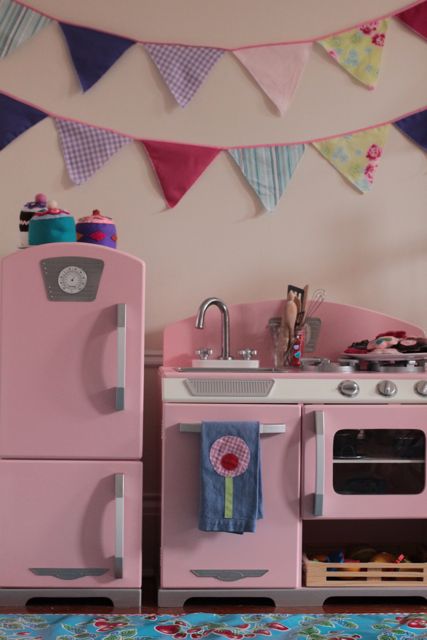 We are heading up state NY for a few days to stay with friends, and I made these flags for one of their daughters for a house warming gift! What ever you decide to call them, bunting, banners or flags, they are really one of the hippest things that just seems to keep showing up in kids rooms.
I made my first line of bunting just after Maya was born and have made and given away many since. A great gift idea for just about any child! And remember, bunting need not hang up all the time…put it away some times and then get it out for parties! Making flags is a fun way to use scraps of fabric and there are even a few no-sew versions out there for those of you who do not sew. You can also try making a paper version or buy some on ETSY But if you have a machine handy, and you can sew a straight line (that is all it takes!) then have fun whipping up some bunting like I did yesterday!
I made these flags by cutting equilateral triangles from a variety of similar weight cotton fabrics. I used used an over-locker to do a rolled hem to finish the edges of the fabric and then sewed them into bias binding. Very simple.