Last night Maya and I went to the opening night of the Radio City Christmas Spectacular…and my how spectacular it was! The lights, the orchestra, the singing, the costumes, and the dancing! This was our third time seeing the show and even though the two previous times Maya has been only two and three years old, her memories of the show served her well. As she sat (actually she could not sit, too excited!) next to me she was exuberantly telling me what was going to happen next. "Mummy, do you think I can be a Rockette when I grow up?" she asked earnestly. If nothing else this night inspired Maya, which is all a parent can hope for.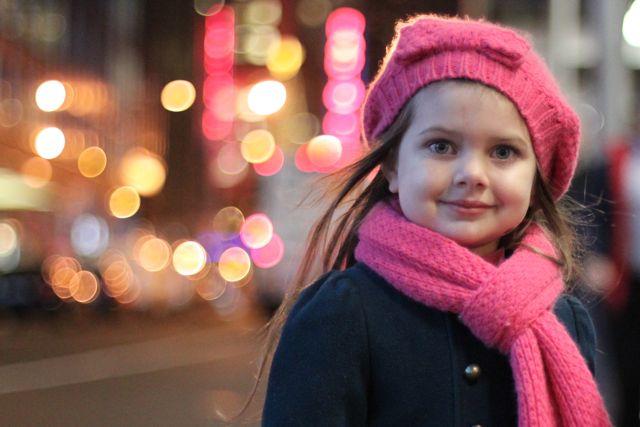 Opening night began at 7:30pm and so I took both Maya and Elle into the city to meet up with Cam. At a time when the Girls would both normally be in bed, they found the change in routine and the darkness of night with the city lights exhilarating. Our rendezvous with Cam was at Magnolia Bakery , one block from Radio City. This makes the perfect pre-show meeting spot as we could fill up on a sticky sweet cup cakes (to keep us awake) before the two hour show. Cam then took Elle home with him and Maya and I made our way into the Music Hall foyer. The elaborately decorated foyer was packed with people and Maya and I enjoyed looking at all of the fancy fashions people wear to an opening night. There were many mothers and daughters just like ourselves, sharing in the special occasion. Little Girls in gowns, glitter shoes and fashionable coats, holding hands with their equally gorgeous Mother.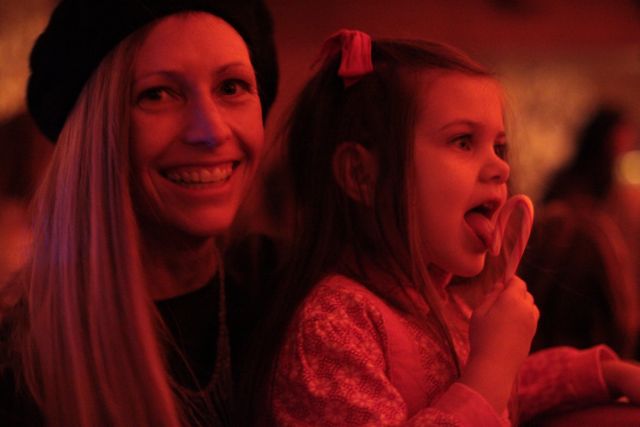 The show is a feel good experience and traverses through iconic New York Christmas images, the history of the Rockettes as well as traditional Christmas stories such as the Nutcracker and the birth of Christ. Beginning with Santa's arrival via sleigh to Manhattan during which the audience wears 3-D glasses for a spectacular audio visual experience…the whole show is truly marvelous and is a fantastic way to embrace the beginning of the holiday season…yay for a great night out in the city…let the Christmas cheer begin!