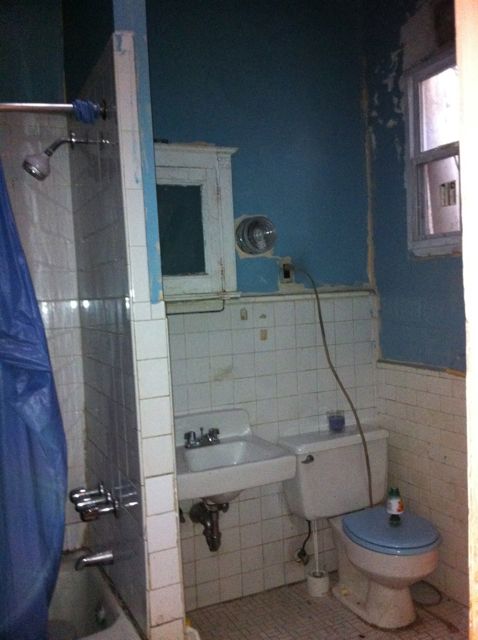 After arriving back in Brooklyn on Saturday night with feelings that we were not quite ready to leave NYC we made plans to go to some more Brooklyn open houses on Sunday. We have been looking to the neighbourhood of Lefferts Garden which is not so far from where we are now – one of the few areas in Brooklyn that we 'think' we might be able to buy a house in and Cam still be able to commute from…oh…and lets add safe to that too!  The reason we are looking for a whole building is so that we have a yard and garden for the Girls – and enough space to grow into. An unattainable dream of many new Yorkers.
So here is what we can buy for $600 000 – a beautiful Brownstone with original details in a tree lined street. Sounds lovely right? Well it could be, or would be, other than the fact that we could not actually live in it…until we paid about $200 000 in repairs and waited 12 months for them to happen – which we can not do. You know it is really awful when you can hear me say "Girls do not touch anything!" and Maya can be heard saying "Mummy, this house is disgusting".
Yesterday's Brooklyn house hunting experience has us back to looking at city style apartments again. Tomorrow I am heading off to see what sounds like and looks like a beautiful apartment – if I were Naive – after years of looking we now know better than to believe the description and photos – everything looks so much bigger and better in photos! It very well may be small, dark and rotting.