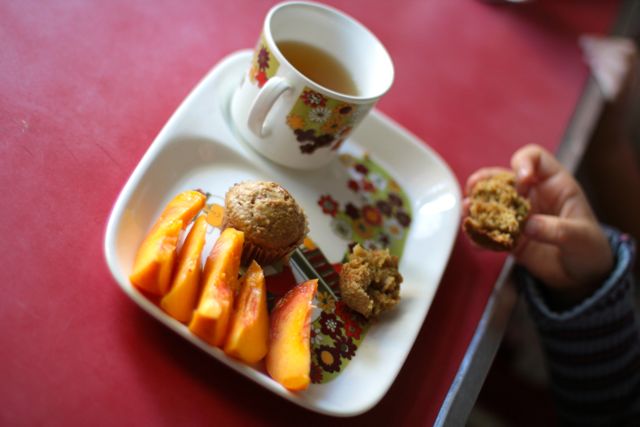 A week today we moved in, where did this week go? I know I have been busy but this week was over in the blink of an eye. I am sure next week will be much the same as I continue to work away my days making our house a home. So much to do – and this is on top of all the things that kept me busy regularly. The funny thing about moving, is that even though everything is new and different so much of life remains the same. I still do the laundry, I still vacuum the floors, I still make muffins for breakfast, life just goes on, no matter where you are.
I cooked muffins in our oven for the first time on Friday and I am very glad to say I am happy with how the oven bakes. Slowly but surely we are getting comfortable. Working out how we function in this space. The Girls love to sit at the kitchen window and watch our world wake up as they eat their breakfast.
Looking forward to the week ahead, venturing a little farther from home and exploring Montclair a little more.