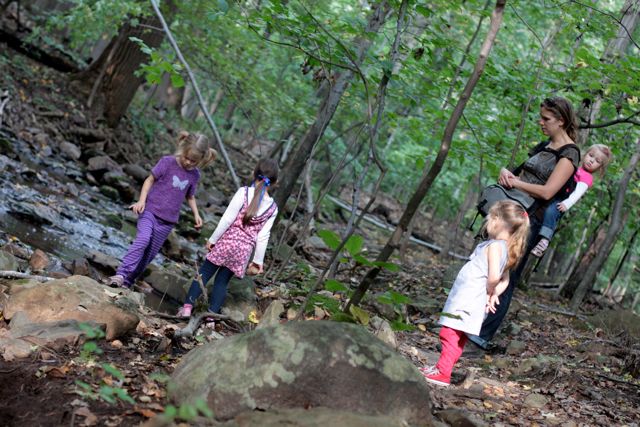 On Maya's First week of school Elle and I made friends in the playground with a lovely lady and her 2 year old daughter. As it turned out, she also had another daughter in Kindergarten with Maya. The fact that we each had two daughters the same ages is a good recipe for a friendship…that and some other nice coincidence too (she is artistic, she is an environmentalist, she likes to bake, and she is a vegetarian!). Tomorrow, for the 4th consecutive week, we are going hiking with our new Friends. What started out as a "Would you like to come over and go for a walk in the woods?" has become a regular weekly date.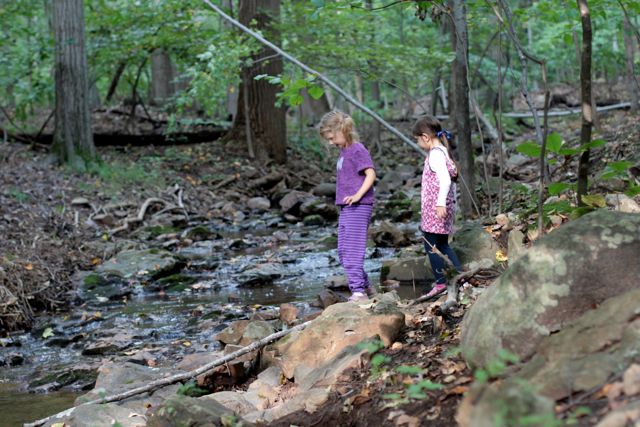 We take turns at choosing the hike we go on, and we take turns at baking a homemade snack for the children. Last week we went to Eagle Rock Reservation, which we really enjoyed as it has a beautiful stream that runs through it. At mid point on our walk we sat on a stone bridge, ate our snack and played with worms. We then meandered back towards the cars along the creek, racing leaf boats, collecting acorns, and admiring natures wonders.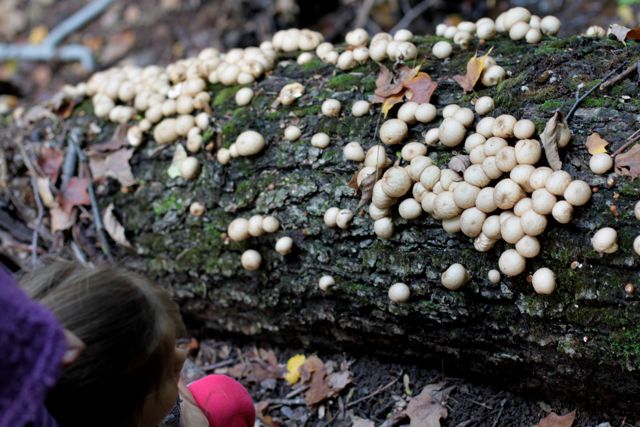 I now look forward to our Wednesday afternoon hiking date, and think it is funny that our Walk Wednesdays in Brooklyn, have now become Walk Wednesdays in Montclair.