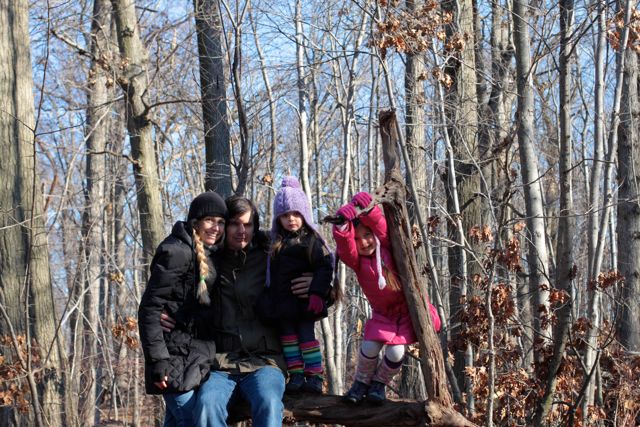 It was a stark contrast leaving the Australia Summer and landing in cold barren New Jersey Winter. Thankfully we had Christmas to look forward to, which made leaving tropical paradise much easier. Since then we have settled back into life here and embraced the season, which means that we try and do the same things we did before we left, but now we do it surrounded by Winter. This is our first Winter in Montclair, and we are enjoying the change in environment as part of the first full season cycle since moving here.
The cold weather does not stop us getting out – although with that said, this week we did not hike because there were a couple of days with lows of -11˚C that were just too cold. The thermometer has gone back up to a daytime average of around 7˚C which we are fine with…and so off we go to the woods.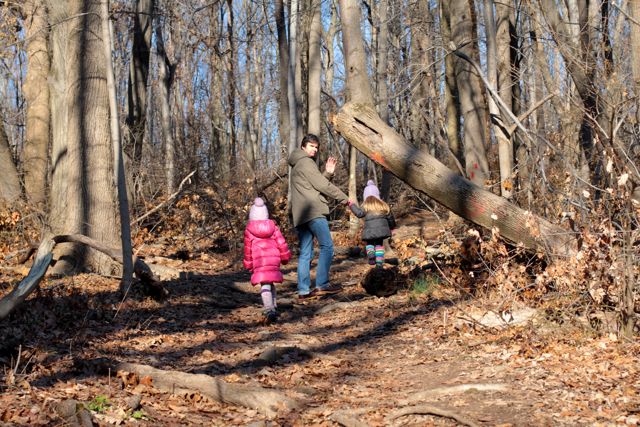 I found myself scanning for signs of active life amongst so much dormant. There is of course the hardy sap filled evergreens, and the moss was still green, but not near as moist, and here and there I found some other cold weather growth. I love that some plants that I completely overlooked in Summer were now colourful stars of Winter as everything else around them became brown and grey. I hold firmly in mind these images of Summer, and think it is comforting that in six months we will one again be experiencing the woods like this.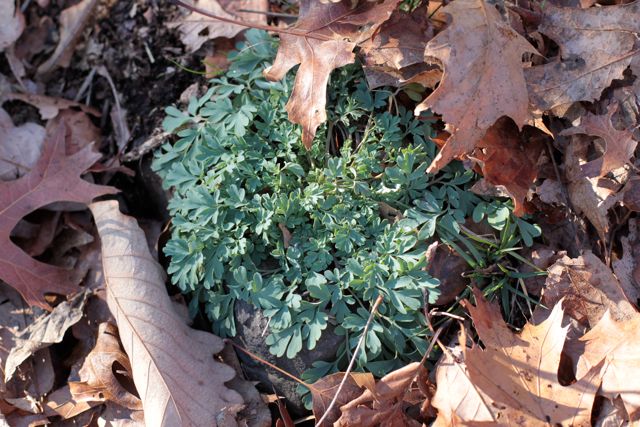 We like to think of Mills reservation as our woods and after a Summer and Autumn of hiking there at least once or twice a week we have developed our favorite sites. It makes me so happy that Maya knows her way, and tells me stories over and over, "This is Moss fairy's house…but she is on holiday, we will have to go to Winter fairy's house, because she is the only one home". I am sure you can all guess, that our hikes are not quiet brisk walks…they are noisy, full of imaginative chatter, with lots of stops, and I would not be without them. After returning to the woods, and taking in all of the wintry reality, I decided that I like the woods in the Winter, and I like the woods in the Summer too, and I love the change that each of the season bring.