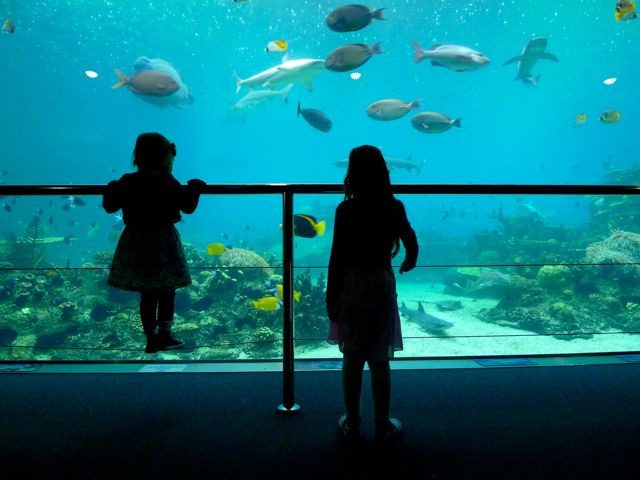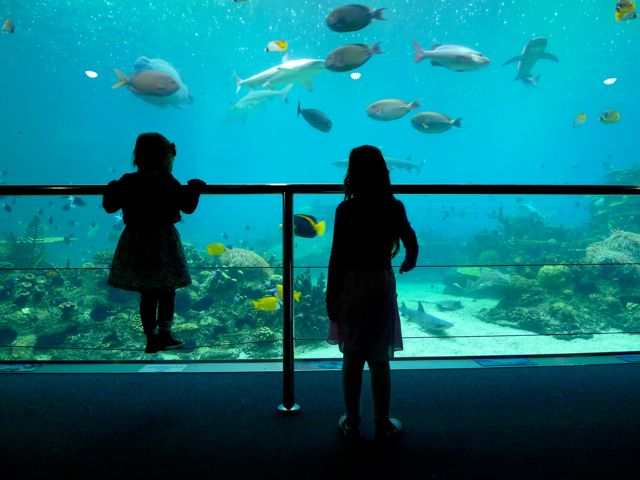 Ok now, before Spring officially arrives here, I am going to get back to blogging about our trip to Australia, where we were lucky to enjoy a month of beautiful Spring there. I feel blessed to have been able to skip a month of the cold North American Fall and replace it with balmy sub tropical days on the other side of the world. Somehow, the long Winter I was expecting, during which I thought I had plenty of time for blogging about our Australia trip seems to be over. Which brings me to my next Australia vacation post…Sea World!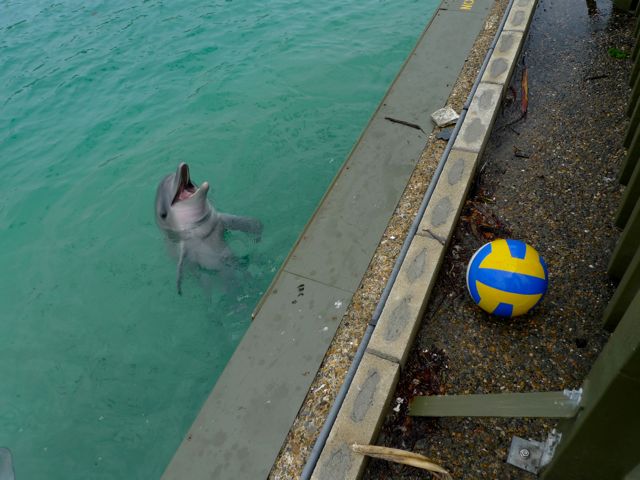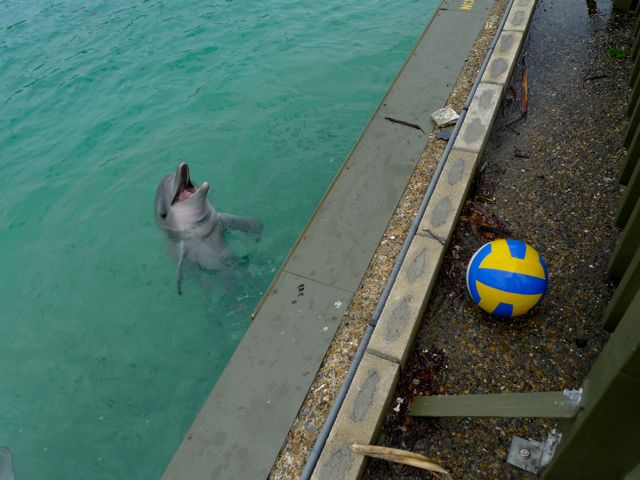 Sea World is a tourist attraction on the Gold Coast, and I hink it is one of the best. It is as the name suggests, a world full of things that live in the sea (or would do if they were free!). The children loved being able to get close to the marine life, and in some case being able to explore in touch tanks – we handled the sting-rays (with barbs removed) and starfish. We also engaged the dolphins that like to play ball. Maya and Elle both played catch with the beautiful mammals.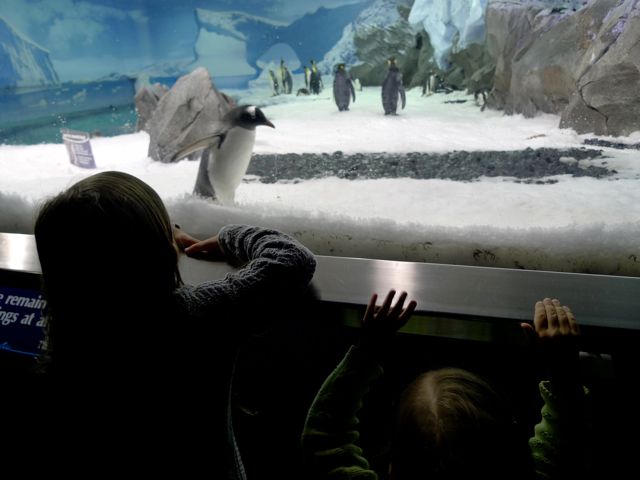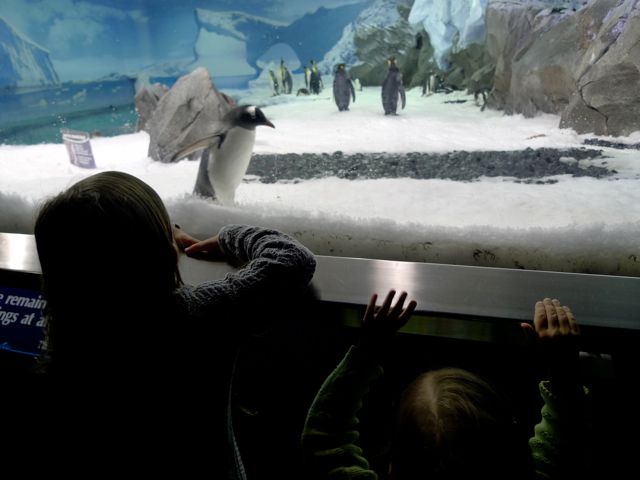 I often have mixed feelings about a going to a zoo or an aquarium and seeing animals living in captivity, and Maya commented while there that the Antarctic penguins looked sad…but the positive thing I try and focus on is that by seeing the animals in person it reminds us that we love them and that we want them to always exist in the world. Dolphins make me feel so happy and it is so sad to accept many are killed in fishing nets each year – there are lots of great organisations out there with the Dolphins best interest in heart – here are two I like Blue Voice and Save Japan Dolphins.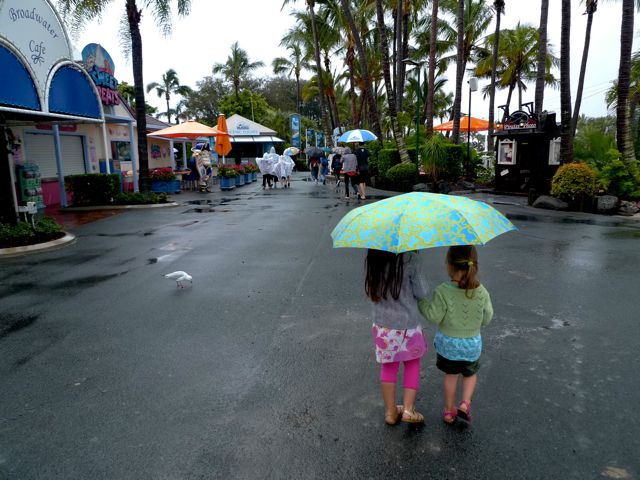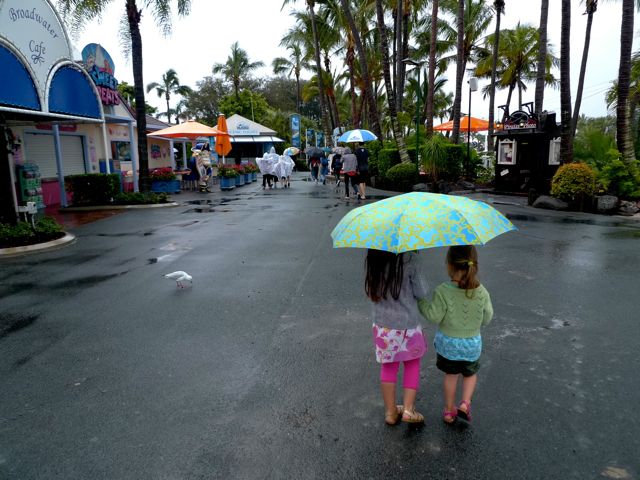 We stayed at the Sea World Resort – entry into Sea World is included in the stay. I came across a special rates deal and so while it was still expensive, it was not as expensive as I expected – and certainly much cheaper than going to a place like Disneyland. The afternoon we checked in it was pouring rain, and so we made the most of the undercover and indoor aquariums (and splashing in puddles). The next day – thankfully – the sun came out and we enjoyed all that Sea World has to offer with the bright weather the Gold Coast is famous for.
The Girls have been to aquariums many time before, but this was their first amusement park. In terms of amusement parks, Sea World is fairly gentle, not overly huge or loud. I am sure at peak season it becomes crowded, but as it had been raining the day before, and the next day started cloudy, we were lucky that there was not crowds or lines.
It was an enjoyable two days, and a walk down memory lane for me – having been there numerous times myself as a child. The Girls loved staying at the hotel and consider it a very fancy thing to do. It was a special occasion for us, that the Girls are still talking about.