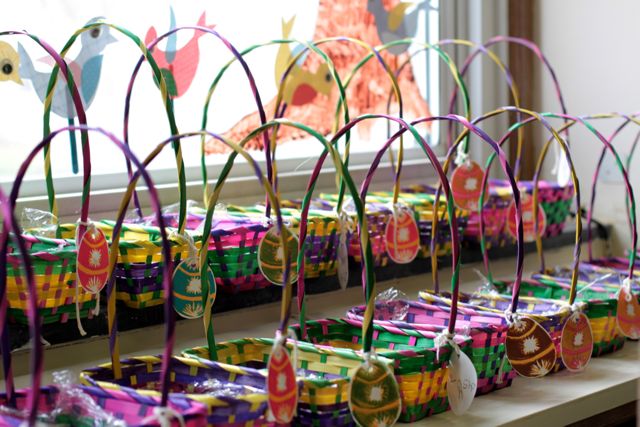 To celebrate vernal equinox I organized a spring planting project for Maya's class. I was inspired by the wheat grass baskets the teachers from Maya's Waldorf Playgroup had done in the past and decided I wanted to carry on this tradition with Maya's Montessori Kindergarten class. It is a lovely project to do with young children as the wheat grass needs only to be put on top of the soil and if watered daily grows very quickly. It also makes for a lovely grassy Easter basket for Easter.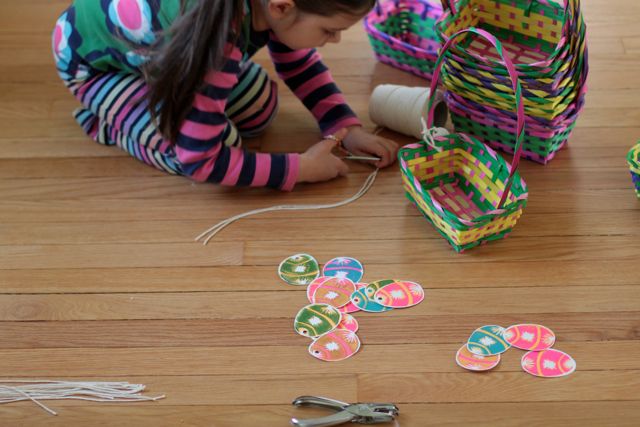 I ordered the baskets from here, and the Girls and I made Easter egg tags to tie on the baskets. We block printed the tags, in the same method as we have done here, here and here. I just adore the colors of the baskets and tags, so bright and cheery.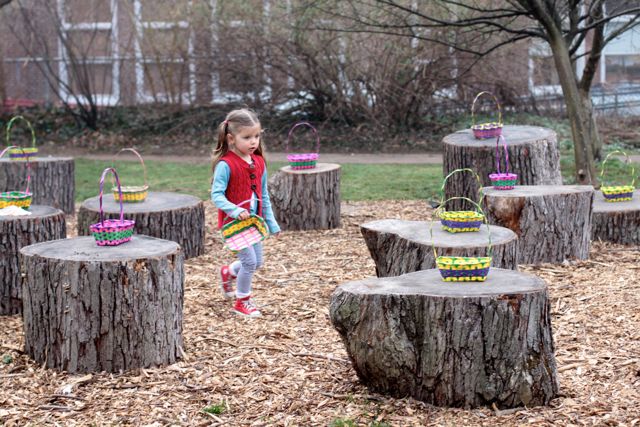 Early this morning Elle and I set up everything on old tree stumps in the school playground and then the kindergarten class joined us. I was well prepared as one needs to be when working with 25 young children. I had the seeds and soil in paper cups and after a brief demonstration the children wrote their names on the tags, tied them to the baskets, tipped in the solid, seeds and then watered them…this is where they became enthusiastic…water, wonderful water!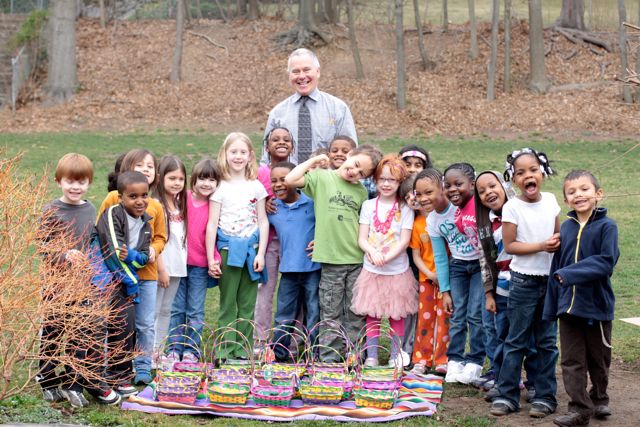 The children then carried their basket back to the classroom and put them on the widow sill at the base of the Seasons Tree I painted on the windows earlier in the year. You might notice also the paper birds we made with the class a few weeks ago that are now residents of the trees…next class project paper blossoms. Spring has sprung friends, happy Spring to you…and to those in the southern hemisphere…happy Autumn to you!