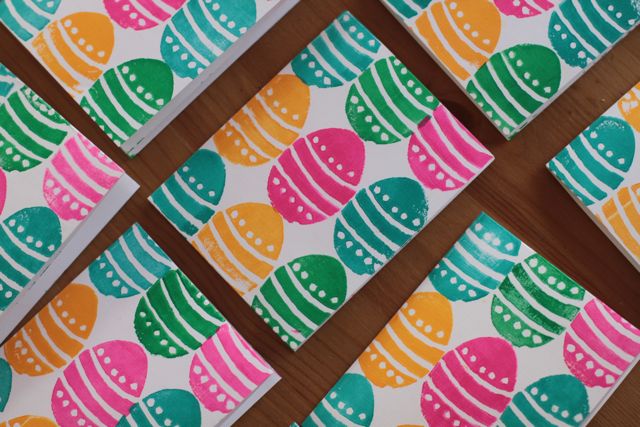 The week before last we were busy printing and I showed you the Easter basket tags we made for Maya's class, but that was only part of our printing production. We also made Easter cards for friends and family and Easter invitations for the street Easter Egg Hunt we are hosting on Easter Saturday.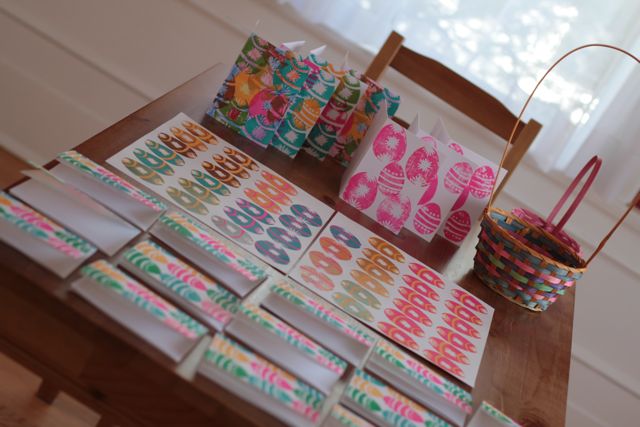 Our table looked so colourful and festive with all of our artwork set out to dry. Our floor displayed the efforts of our work too with plates of printing ink waiting to be washed…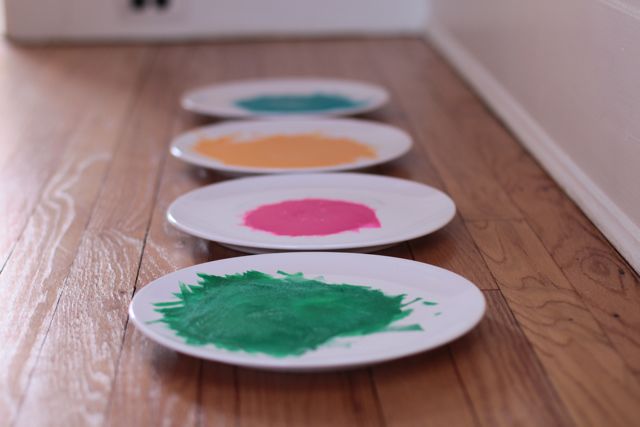 Maya enjoyed designing her range of cards. Each handmade with attention detail.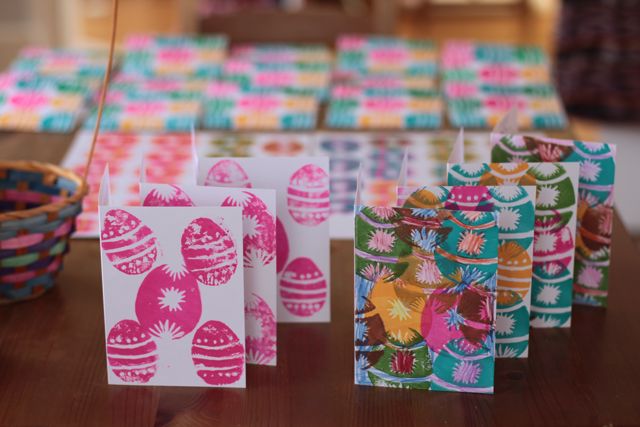 Which she then wrote and drew in with effort and enthusiasm…which I just LOVE!
It was my idea that she would send one to all of our family households, but she had other ideas and addressed half of them to her school friends. So only a couple made it into the post to Australia…sorry to those who missed out!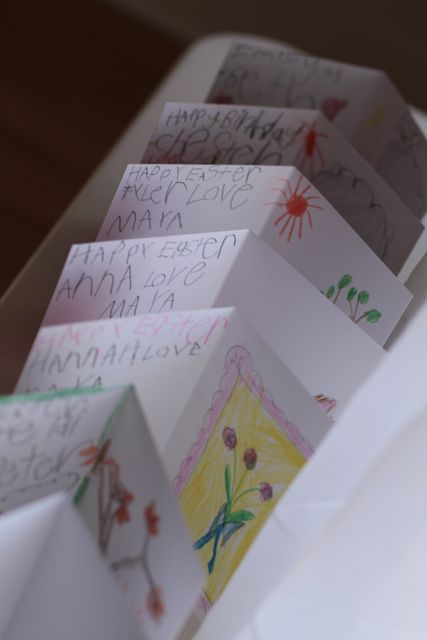 Only 10 days until Easter friends!