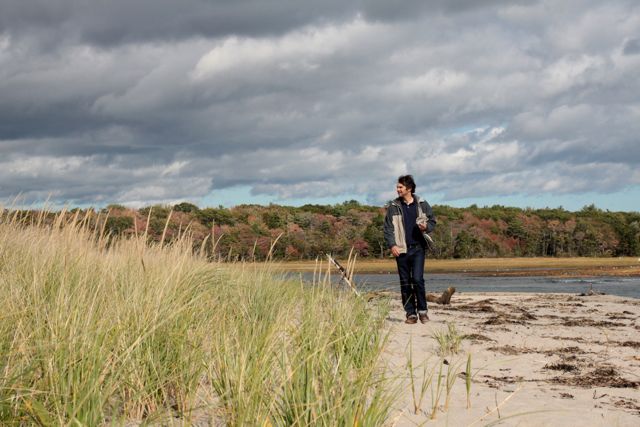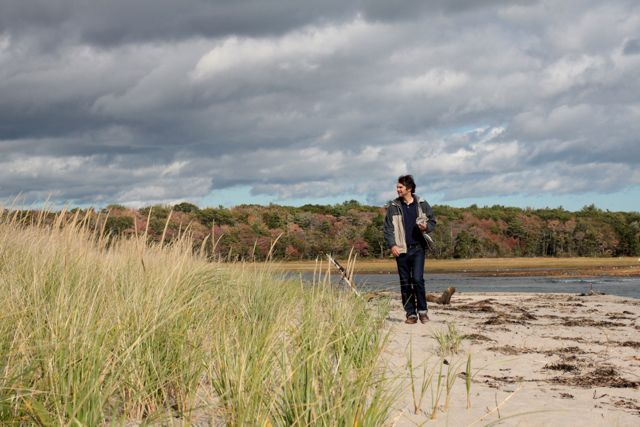 Our first beach outing in Maine was to Parsons Beach. This is a private beach, owned by the nearby landholders who allow the general public to use it, with the understanding that at any point they can change their mind. It is a quaint drive to the beach, along a narrow country road that has a tree lined canopy. There is a horse farm on the way with numerous white fenced paddocks holding well tended horses.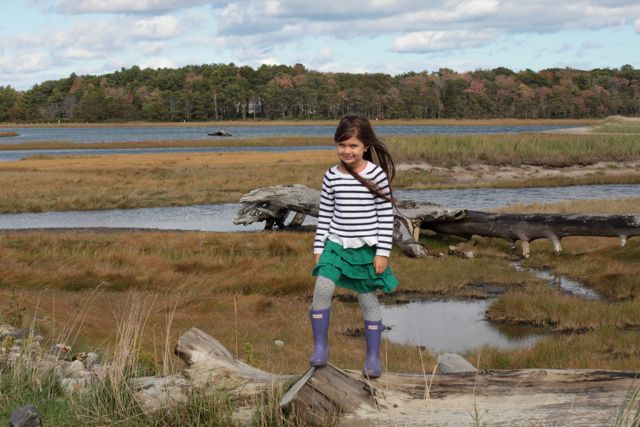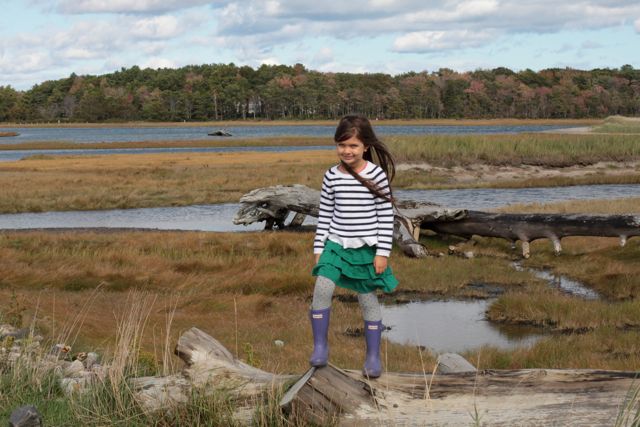 Pristine wetlands lead up to it the dunes and shore. I very much wanted to walk on and explore the marsh grasses, but there are numerous signs ask people not to – understandably so. The beach is a small secluded sand beach, great for beach-combing. It is clean and very beautiful with a scattering of large picturesque homes.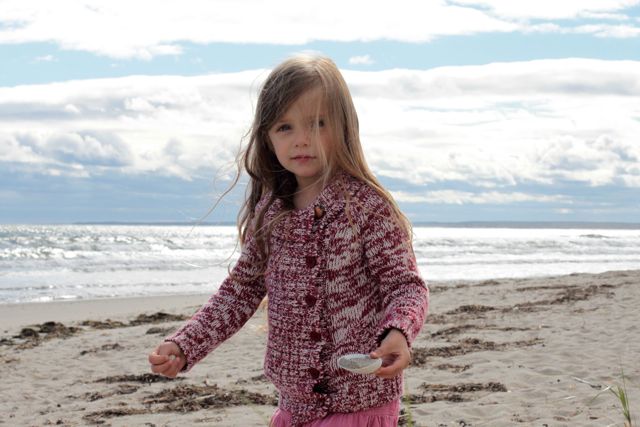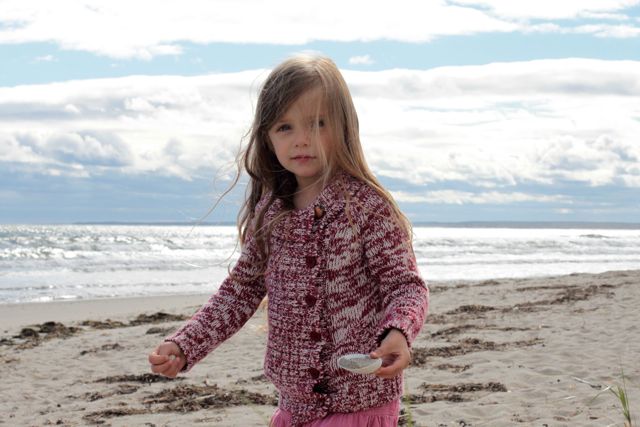 We strolled along the beach, collecting pockets full of shells. Some of the shells we found were unlike any I had ever collected. We used up all of these shells building our fairy house on Mackworth Island today and so I hope to go back and collect some more shells from Parson beach before our week here is over.
The water was very cold, I got a chill through my boots and socks. This eliminated any ideas of a winter whale dip I had entertained. I could imagine in summer this is a lovely beach to spend the day at swimming.