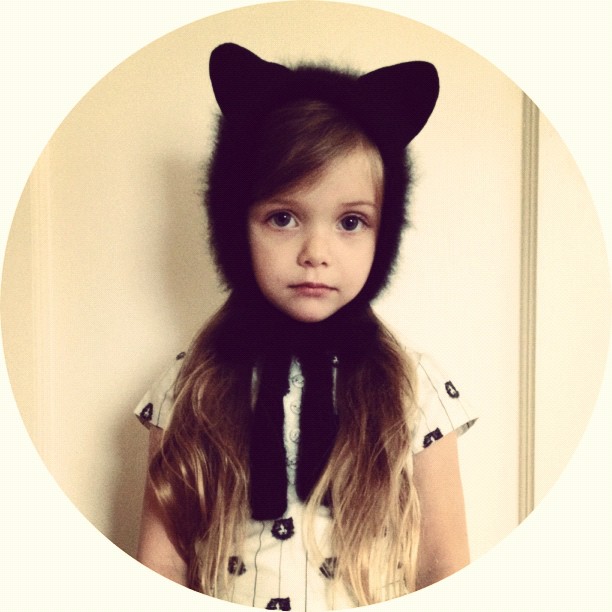 Little black cat did not get to have her Birthday party. Once again, for the third year in a row Elle's birthday was cancelled. As usual I went to considerable effort to prepare a party for her – this time trying to combine themes for Halloween, Black Cat Party and Lantern Walk to lessen the blow, so that whatever I was making would work across all events. I suspect I did this instinctually. Deep down I knew that the party would be cancelled. The old saying "things happen in threes" is a saying for a reason, because things do happen in 3's – I can vouch for that! Luckily it was not overly disappointing that it was cancelled. I try and roll with it and Elle really did not mind at all, she was momentarily a little sad, but then happily said, "Maybe I can have one next year!". We live in hope! That and the fact the largest storm ever to hit New York City was on its way and trepidation stamped out any imaginings of a party jubilee.  Amidst battening down the hatch for the hurricane, I baked muffins and we sang happy birthday to her with four candles in a muffin. I went on to bake her a decadent chocolate cake too, that became part of our hurricane rations!
Elle enjoyed each day in the week leading up to her birthday, because each day she knew I was working on something for her, and most of the time we would work together. The fact that we enjoy the journey created reward despite the outcome. I like making all the little things, which is why I do it…crafting, creating, making, is satisfying. For example, Elle's Black Cat hat was made from a bonnet I found at an op-shop that I sewed felt ears onto…so easy to bring together…and ever so cute!
Now moving on from another cancelled birthday party, I am feeling the niggle that since the Black Cat Party, and Halloween were non events, that the rule of three might strike again and the Lantern Walk might be off too! With a snow storm hitting last night and waking to a good covering of snow – I would not be surprised if Mother Nature happened to rain on Lantern Walk night… Like I said though, no use being disappointed, and I will be pleasantly surprised if all goes to plan!
Now on another note completely, absolutely loving the new Instagram profile web page! I have updated my follow us on Instagram link located permanently on the right hand column of my blog to take you directly to the new Instagram layout. Facebook did a good jod of designing it don't you think? I never thought I would love Instgram so much, and even recall pooh-poohing it to friends, BUT, it is fun and with all the apps to add to it, it is a creative well. The image above was made using Diptic and Instgram and I love, love love it! Please friends, follow me if you are not already, so I can follow you!