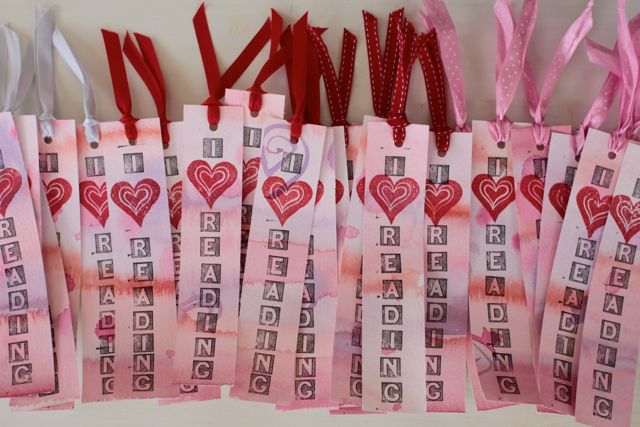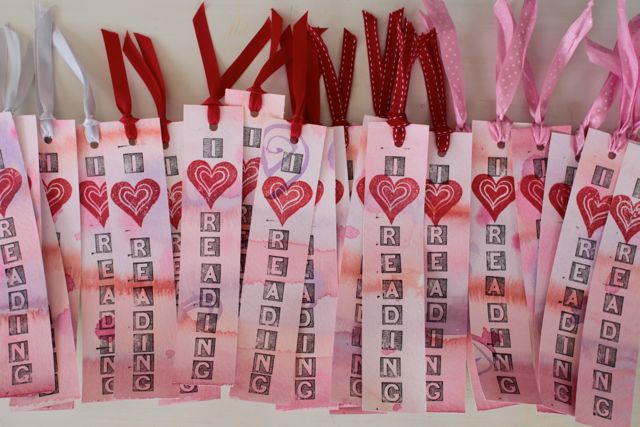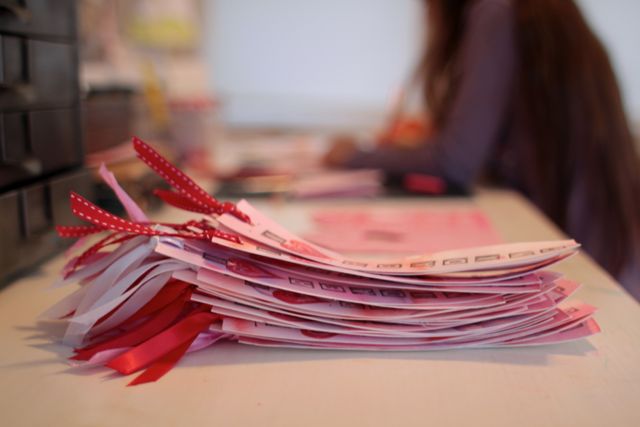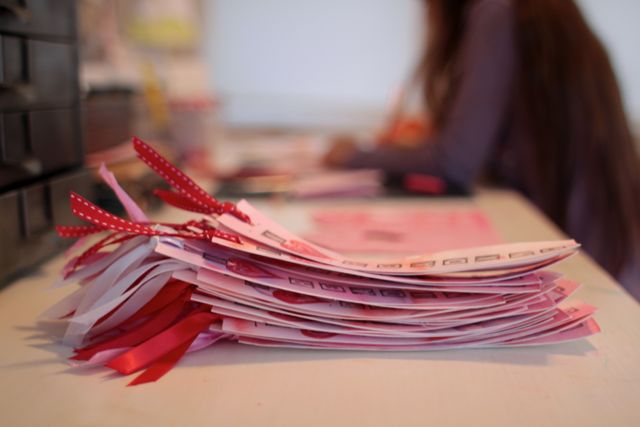 Happy Valentine's Day! What a sweet day! This year we made bookmarks for Maya's class as a Valentine gift. 1st grade is all about learning to read and so I thought it appropriate that we make "I love Reading" bookmarks. Useful and cute, and not too lovey dovey to give out to friends. Maya also had an extra special Valentine's card and home made cookies for her sweet heart…you know with Maya there is always someone she admires!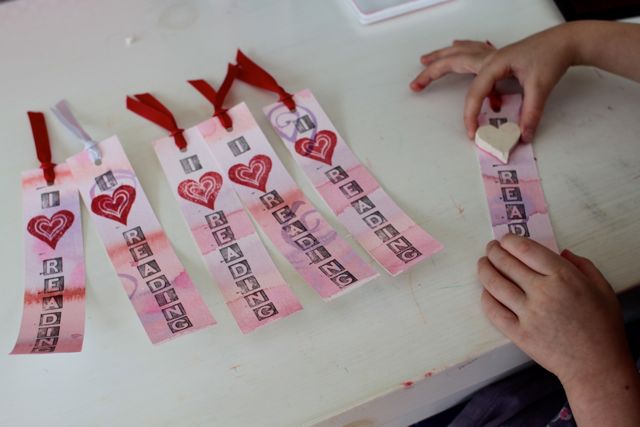 I was really pleased how the bookmarks turned turned out. They were a great environmentally friendly option, and are a much better health option than giving chocolate or candy. I had the idea yesterday morning and so before Maya went to school I had her paint a large sheet of 180gms water colour paper. I then cut it into strips with an exacto blade, and did the hole punches. I carved a little heart stamp for the LOVE. Then when Maya got home she worked on the stamping. We raided our ribbon drawer for a finishing touch, and there you have it, 24 lovely handmade Valentine's bookmarks.
Last year I made cupids arrows, (but not for everyone in Maya's class). The year before that we had a Valentine's party that we made feather heart headbands for our guest to wear.
I hope you all have a wonderful Valentine's day! Love, Love, LOVE!