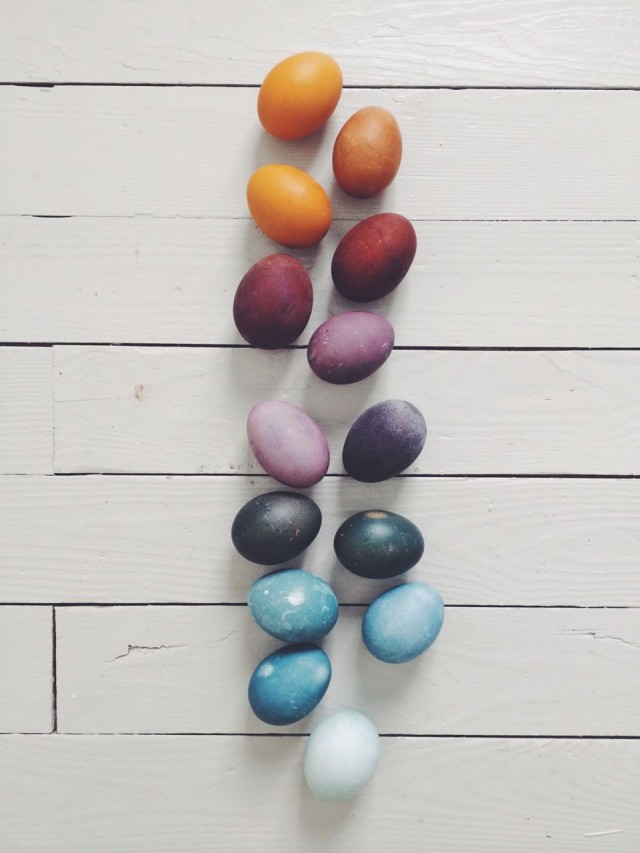 There is a beauty and depth to naturally dyed eggs that gives you a connection to easter and the time of year it falls. The colours that are achievable and easily available through natural dyes are the same colours evident in the flora occurring (for us) in the natural environment. The colours and tones echo each other and it is nothing less than divinity. To be whiteness to this, to be aware of this, is what makes life feel full and whole. It is simple really. It is about celebrating with grace and ease. Not ease in effort, but because it is natural, and this helps us rest at ease that we are doing it right.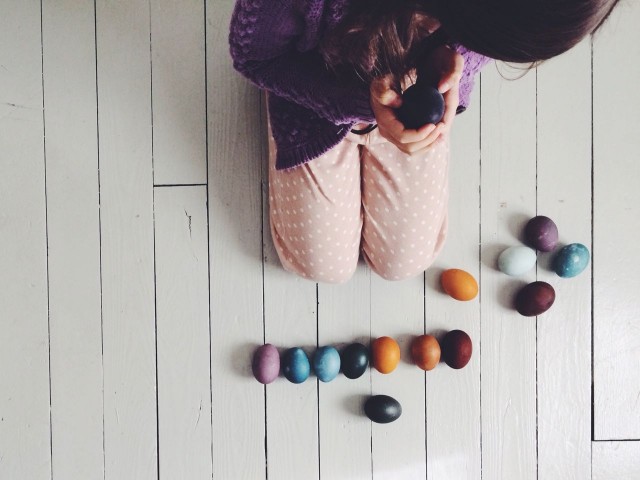 Creating naturally dyed eggs is not simple or instant like artificially dying eggs, it is a ritual that takes time and practice and skill. It is full of opportunity for experimentation and lessons, it is indeed home science!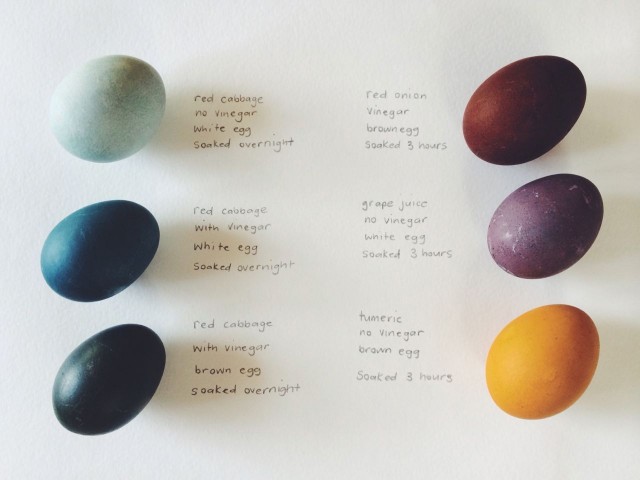 Above is an example of our dye experiments. I love vibrant eggs, and they take patience! Overnight soaking is required and we have come to accept that waiting for good results is part of the process. One must also accept that your home will smell like cabbage and onion and turmeric, and as I said to Cam, it is good for us, the smell wakes up our senses!
I boil the eggs in the dye solution. I start with a cold egg and cold liquid dye solution and cook the egg for 12 minutes. At some point it will boil. Then let it cool/rest in the strained dye solution. We like to eat the eggs, so that is why I cook them this long, so that they are perfectly hard boiled. I refrigerate the egg as soon as the liquid is cool, and let them sit overnight in the fridge in the solution. You can read more about our journey with making natural dye here.
Ingredients

Free range eggs in both white and brown.
A whole red/purple cabbage
Turmeric
Concord grape juice
Red onion skins (I did not buy a heap of onions. I fossicked through the onion bin and filled a bag with the fallen off shells).
Vinegar
All items were organic!