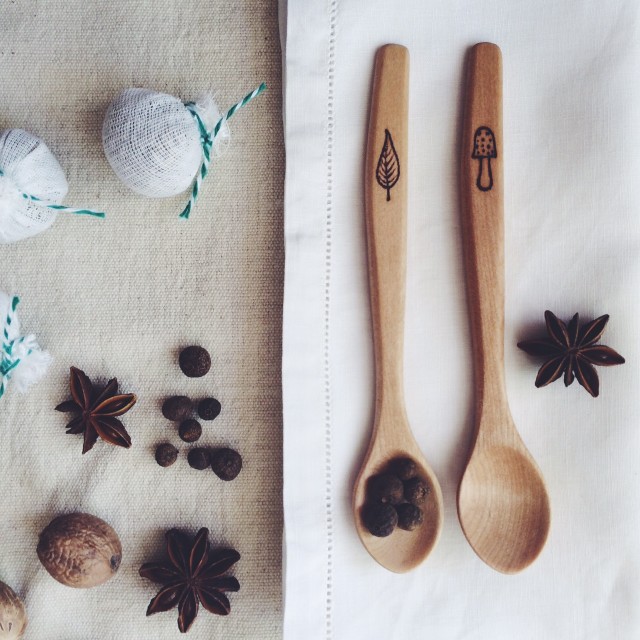 I have started gathering gifts to give the girls at Christmas and one of my favorite things I am giving them are handmade spoons from Park Woodshop. I adore these child sized wooden spoons that are an heirloom quality gift that can be a keepsake through life. Starting at $16 each, which is ever so reasonable given they are hand carved wooden spoons, made in America. They make the perfect Christmas stocking item. What will be used as porridge breakfast spoons now, I can see one day being used as a sugar bowl teaspoon when they leave home and then as a baby feeding spoon when they have their own babies. A few other items from the Park Woodshop have caught my attention also, and given I collect wooden spoons, am excited to add to my collection with a beautiful cooking spoon for me too.
Leslie and Park started Park Woodshop just this year, and it is a comforting feeling to know we are supporting this lovely couple in their quaint studio in Maine. All Park Woodshop products are handmade by Park Swan. They take a large amount of time, effort, and care to complete. Each product is unique and finished to a high standard and they have a great company philosophy…
"I believe that we should not be burdened by the things we own; that they should be beautiful, work well, and last"
Park Woodshop are hosting a giveaway on Instagram this week (November 11th) be sure to follow them for your chance to win a hand carved wooden spoon.
Follow Park Woodshop on Instagram