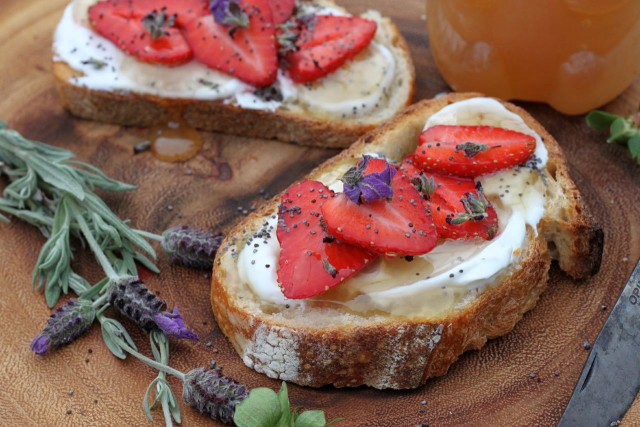 Honey Toast Recipe By Ramblin Rose Cafe
A nutritious way to start the day or as a light meal any time you feel like something sweet, our honey toast recipe is full of vitality and goodness. Local raw honey has been used through the ages for it's healing properties and consuming honey from your local bees helps strengthen your immunity to local flower and plant pollen allergies. We love the combination of sweet honey with a lively greek yogurt. Yogurt can be a great daily dose of probiotics that aids in digestion and helps cultivate good bacteria, resulting in a healthy gut. When choosing a bread, opt for artisan breads where the gluten has been developed properly so that it is easier for the body to utilize and digest. Bread without commercial yeasts, such as a live culture based sourdough will have properly developed gluten and are always a better option then factory bread that is made start to finish in a couple hours. Seek out slow bread, when done artfully bread can take up to 16 hours start to finish. Add fruit with seasonal produce, strawberries are a Spring time favorite in California. Full of antioxidants and vitamin C, strawberries are a sweet burst of nutrition. When purchasing be sure to choose organic, as they are on the dirty dozen list for containing high amounts of pesticides when not organically produced. It's worth paying the extra change for organic strawberries. Fresh lavender is known for its relaxing aromatherapy properties. These properties may aid anxiety, depression and poor digestion symptoms. Food is very powerful, it can be medicine, as well as an enrichment to our daily lives, providing pleasure and enhancing life's moments!
Ingredients
Fresh local sourdough bread
Plain Greek Yogurt
Local organic strawberries
Local raw honey
Poppy seeds
Fresh lavender flowers
Method
Toast bread, spread with a heaping spoonful of greek yogurt and top with local raw honey, sliced strawberries, poppy seeds and fresh lavender flowers.
Eat & Enjoy!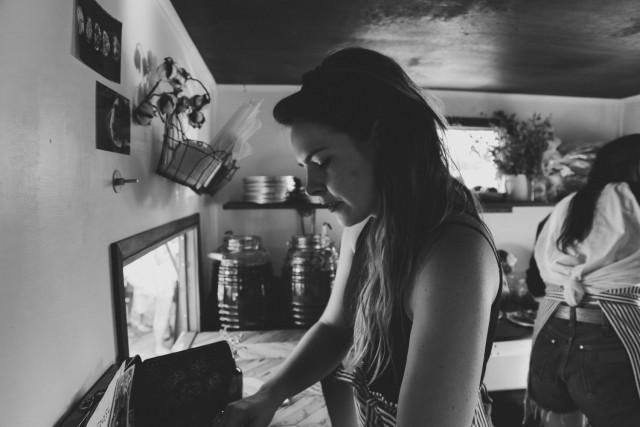 We ramble with Rose our '67 trailer and cook on an open fire, amongst the trees and under the stars. We are available for hire for campfire cookouts and small dinners.
Hire Ramblin Rose Cafe
Follow Ramblin Rose Cafe on instragram