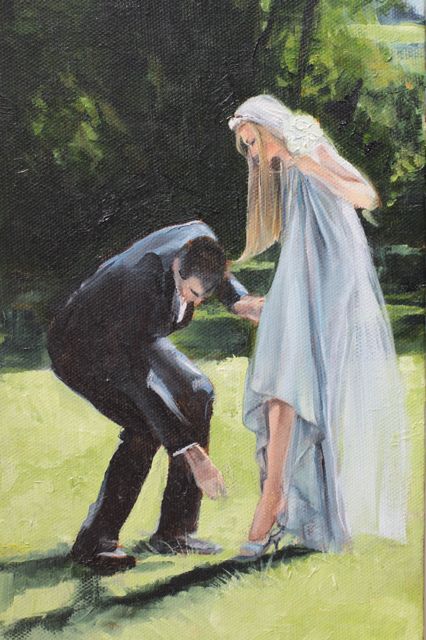 Three years ago yesterday, Cam and I were married. A dream come true. I recall being a teenager and declaring I would not get married which now I look back had largely to do with being brought up by a divorced single parent. My ambivalent feelings on marriage continued well into my adulthood, and it comes as no surprise that it lasted until I met the right person!
About seven years ago Cam and I met through a mutual friend. The following day after meeting, Cam sent me an extravigant pink bouquet of flowers. It was almost as big as me! When I phoned to say thank you for the flowers he invited me to his house that evening for dinner. He cooked a beautiful meal (let me add here, that this was a trick and he has never cooked since!). The next day, after our date he sent me more beautiful flowers to work!
He wrote me poetry, he gave me gifts, he cooked me scrumptious meals and he called my Grandmother "Grandma". We had a romantic courting, full of gestures symbolic of love. Cam was, and still is my fairytale Prince, he changed my life in so many ways. Our meeting was pure and simple. One day, when I was least expecting, I met a wonderful man. A person to share life with, to have children with and grow old with. I never stop being grateful for this. Through both good and challenging times I try and remember how lucky we are to have each other. We were blessed to recognise our compatibility and like the romantic old saying, you know it is right, when the shoes fits…..Happy Anniversary my dear Husband!