This weekend we went to the Hamptons. A dream come true as I have romanticised about the Hamptons many times since moving to New York. I was thrilled to be able to sample the idealized vacation destination….and wow, it is beautiful.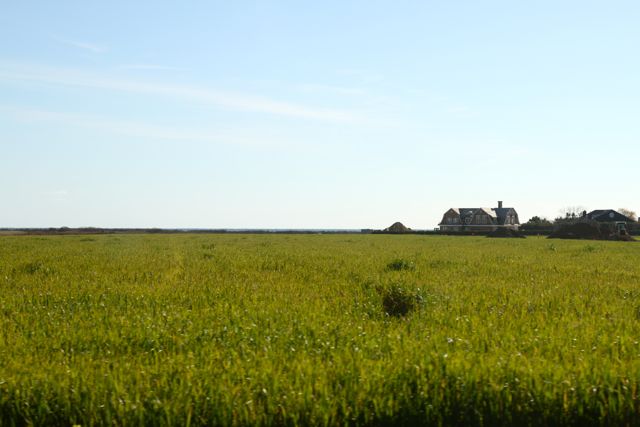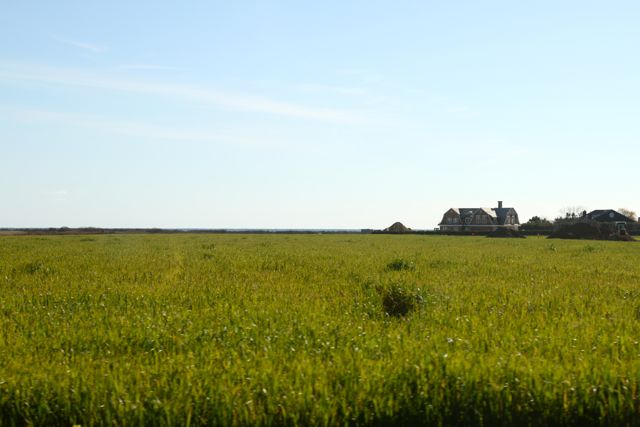 It took us 1 hour 45 minutes to drive to West Hampton from Brooklyn, which was great traveling time. I had researched going there during Summer and read that it can take up to 5 hours to drive there from NYC in peak season, so we put the visit off until Fall. In addition to less traffic and crowds, rent is also much less in the off season. For example, a house in Bridgehampton (on the market for $3.2 million). Is available over the winter for a monthly rental of $3,000. The rent for the Memorial-Day-to-Labor-Day summer season is $150,000.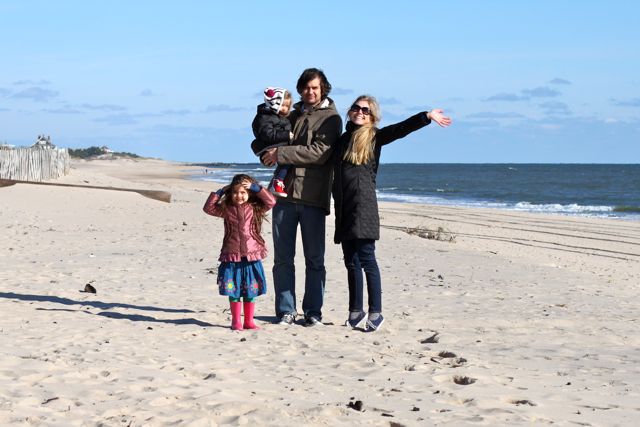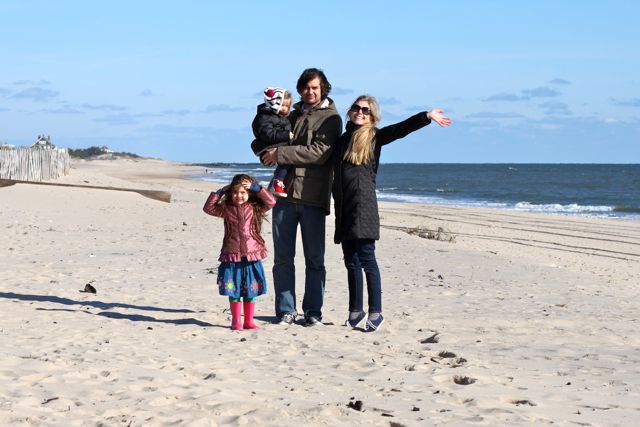 From West Hamptons we drove along the coast to Bridgehampton where we parked the car and walked on the beach. A magnificent stretch of fine white sand with houses sitting like perfect seashells dotted along the dunes. I loved the crisp ocean air and was invigorated to be on the beach, in Autumn. Although we did not stay at the beach long as is was very cold with the wind blowing off the water. Maya had a nice time writing letters in the sand, she also drew a house with an apple tree. Elle wanted to get back in the car and so off we went further east into the Hamptons…what a scenic drive! Some of the trees still had leaves and were glowing with Autumn golds. So much open land, and farm land with huge homes on large properties, with lots of space in between. I was in awe of the elegant houses with enormous fence hedges and old trees….swimming pools, horse stables, and of course the beach. Farm stands were abuzz with autumn harvest, selling locally grown apples, squash, gourds, peaches and pumpkins. Antique shops were every mile and I daydreamed along the way of old treasures and having a home to put them in!