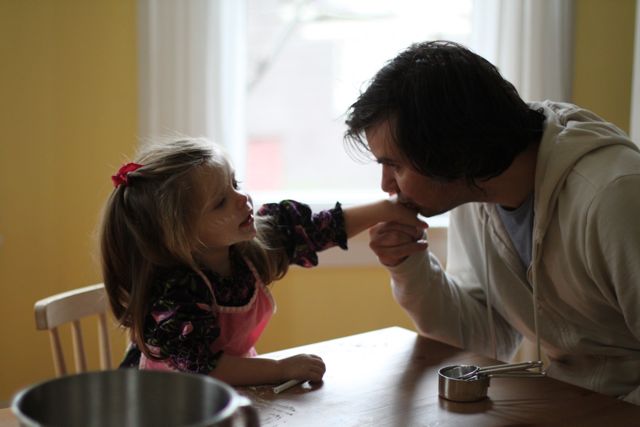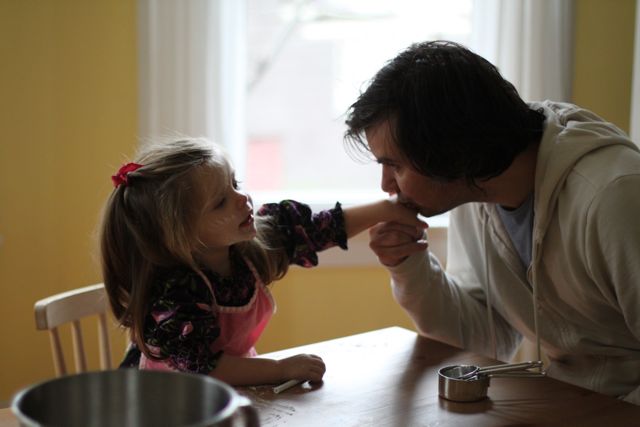 We have so much to be thankful for, and a day dedicated to giving thanks is special. Our Family worked together to create a ceremonious meal, one of the fundamental ways to celebrate life. We cooked a slow meal of three courses…whole wheat molasses bread rolls, butternut soup, zucchini ricotta cakes with an oven roasted cherry tomato salad followed by apple cranberry crumble with organic vanilla ice-cream. The meal was delicious…but more rewarding was the process…we measured and mixed and stirred and kneaded and chopped…together.
Maya made sculptural bread, putting in lots of effort to her 'special' bread roll. Then made a fairy house from butternut and nutmegs…so delightful…the ART of cooking!
We set the table beautifully, complete with ironed tablecloth, fancy napkins and center piece. We put on 'good' clothes and sat at the table, being sure we used special occasion manners. Napkins on lap, putting butter on the side of the plate before putting it on our bread. Waiting for everyone to finish before asking to be excused from the table!
Between courses the Girls sat and drew at the little table. We ate over hours and avoided the heavy feeling of eating too much too soon…Maya filled up on soup and her masterpiece bread roll, Elle loved the zucchini cakes and Cam looked forward to dessert! I enjoyed the process of making the meal, teaching our daughters the pleasure of cooking, and bring the family together to give thanks…for just how lucky we are.