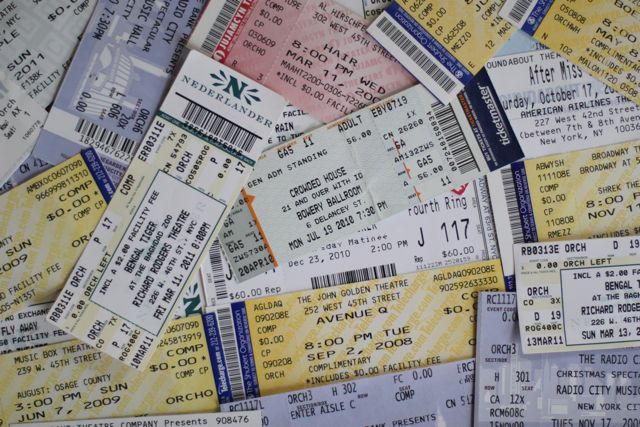 Last week I was lucky to see a preview performance of Bengal Tiger, starring Robin Williams. A treat beyond words- Exceptionally well written and cast, it was thought provoking, intense, comical and soothing all at the same time. It is going to be a smash hit, and should go on the top of the list as a must see. It only runs fro 16 weeks, so buy tickets before it sells out!
An unexpected pleasure we have had since moving to NYC is seeing shows on Broadway. Experiencing shows amidst the worlds largest concentrate of live theatre in the grandeur and spectacle of Time Square is surreal. I never would have dreamed 5 years ago while living on the beach in Byron Bay, that my husband would go on to design and build websites for Broadway, working with and for some of the biggest names in Theatre and Hollywood. My appreciation of Theatre has grown remarkably (look at all the ticket stubs I have collected!) so much so that I felt the need to blog about it, encouraging you all to fit Theatre into your life! I realise in this day and age, spending money on Theatre tickets may not be a priority, and may feel like an extravagance, but the value of seeing a Broadway show runs far deeper than your enjoyment of the show. By seeing a Broadway show you are keeping alive the industry, the whole industry, from the thespians, through costume and set designers, to ticket collectors and the cleaners that maintain the beautiful venues. And it need not be a Broadway show, next time instead of going to dinner and a movie, buy tickets to a show from your local Playhouse.
Having two creative daughters, and a wealth of creative friends, I am often acutely aware how important it is to keep the Arts industry alive and flourishing. I want these careers to be here for our Children, and for careers in the Arts always to be an available option no matter how hard the times are.
So if you have not been to the Theatre or a Playhouse in a while, make a date and go and see a show my friends, it is so much fun!