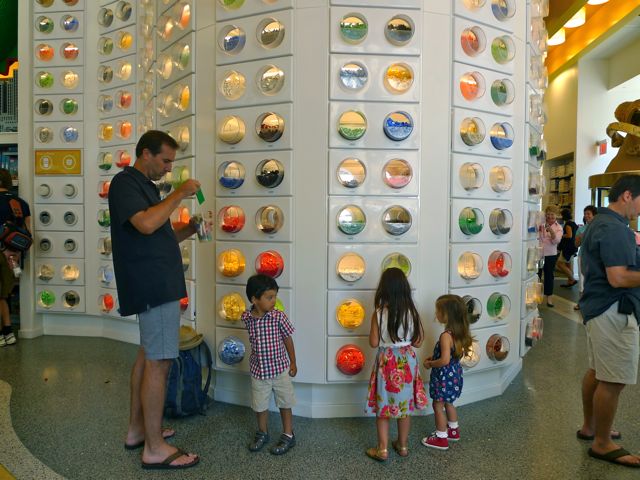 On Monday we went to the Lego flagship store in Manhattan, located in Rockefeller Center. We had heard through friends that this is a fun place to visit – and being the Lego lovers that we are I made plans the very next day to check it out. The Girls were excited as they generally play with Lego daily.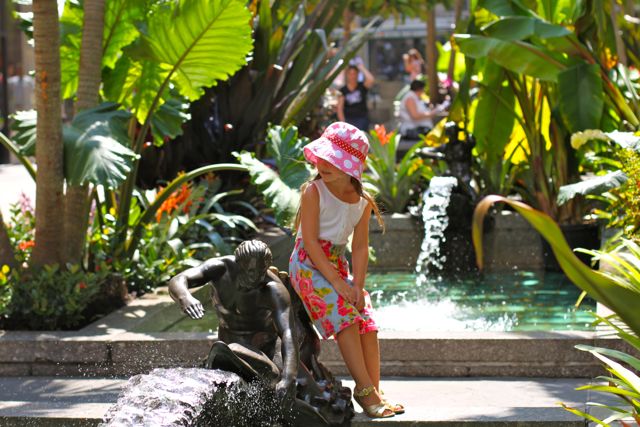 We do not go to Rockefeller Plaza often, usually only at Christmas to see the Rockefeller Christmas Tree and so it was nice to see it at another time of year. The Rockefeller Center gardens were so pretty that before we went into the Lego store we stopped to admire them. Maya and Elle took their time throwing pennies in the fountain. I was surprised to see the gardens lush with tropical plants – palms and bromeliads. Maya and I had been there in Spring also, during which there were dense blooming tulips, then of course in Winter it is Conifers and other Winter greens. They really go to a lot of work to make each seasonal gardens special.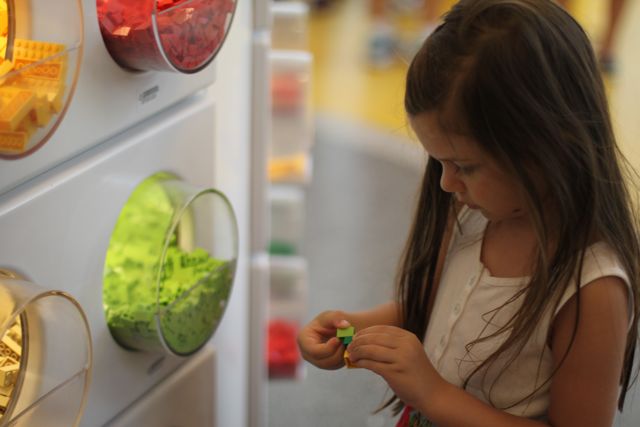 The Lego store itself was fantastic. Not as large as I had imagined – but very well done. It was bright and simple with bold primary colours, as you would relate to many things Lego. There were impressive Lego sculptures of Rockefeller Center sights, and even a model of the 30 Rock buildings and the ice skating rink. All around the store there were circular viewing shadow boxes with detailed New York City Lego scenes. There were building stations that the Children could stand at and play. There was floor to ceiling Lego pick-a-brick with different pieces in each cubby. It was like a candy store where you buy a container and can fill it with as many Lego pieces as you can for a set price. Elle in particular loved making the little people, and I had to entice her to leave with a promise of a muffin. The Girls have asked to go there again, and it is now on the list of a great places to visit with Children in New York City!