With only 10 days until we move house our days have been busy. We have been making a point of doing our favorite Brooklyn activities as soon we will not have the same access to them. Many of these things we have enjoyed plenty of times, but love them so much it would not seem right with out fitting them in one last time – which has meant for us, another fantastic day at the Botanic Gardens, and some more beach days. Each day comes to an end with us all worn out and exhausted from hours of playing in the Summer heat. The Girls are in bed and asleep by 7pm, and Maya often asks to go to bed sooner!
Along with the above, (and packing boxes) we also fit in a city day on Monday and went to the New York City Public Library. We met Cam for lunch at Bryant Park – the Girls rode the carousel 5 times each and then we went to the New York Public Library. The Library occupies one side of Bryant Park, and so after we said goodbye to Cam we went to Library – a great place to beat the heat in Summer.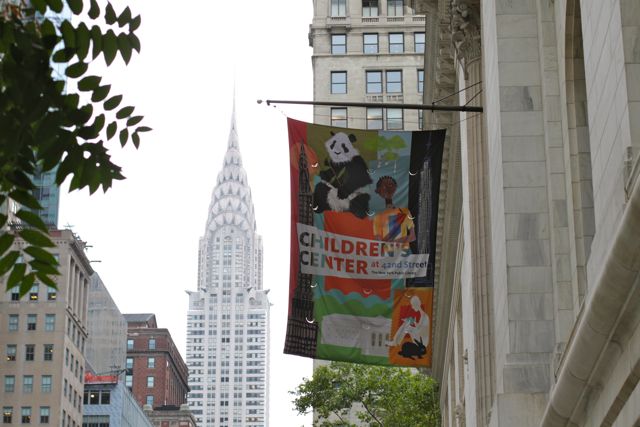 The library is a beautiful building full of ornate details. Huge windows, painted ceilings, marble walls, candelabras, chandeliers, archives, exhibits, and of course huge elegant reading and study rooms filled with books. We felt like we were in a Museum, not a public library.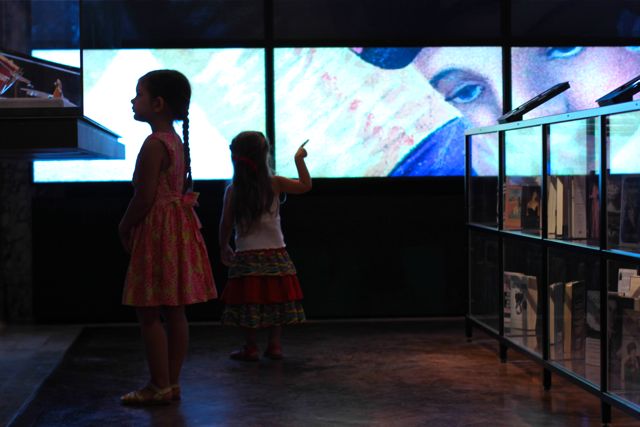 We had not visited the New York Public Library since we first arrived in NYC when Maya was 18 months old, and so Maya did not recall being there before. The Girls loved exploring and were very good at keeping quite in the designated silent areas – I was actually impressed that they were silent because they certainly do not stay quiet when I tell them to at home. The grandeur of the building seemed to impose the silence – and they took it so seriously, it was actually cute. They were like two little mice, being careful not to make a peep!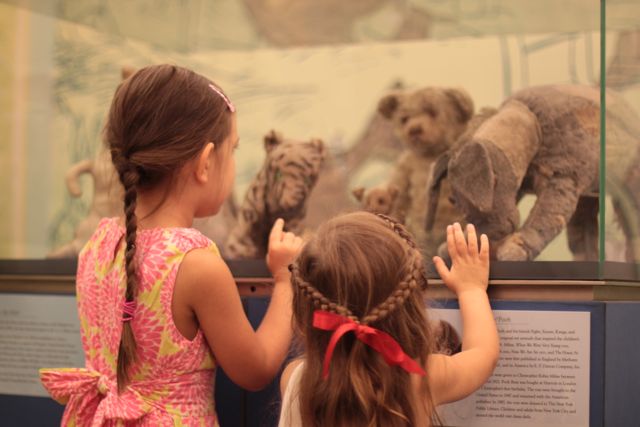 We sat in the Children's area for an hour reading books, and looking at the Winnie the Pooh display. They have a permanent exhibit of the original toy animals the A.A Milne stories were based upon. It was really something to see the actual stuffed toys that belonged to the Author's son Christopher Robbin. Maya and Elle found this very fascinating.
I am sorry to say did not have the right camera lens to photograph the library. The scale of the library and the library photography rules meant I was not able to capture the building very well – also there is lots of lens flare…but still, here is our day.