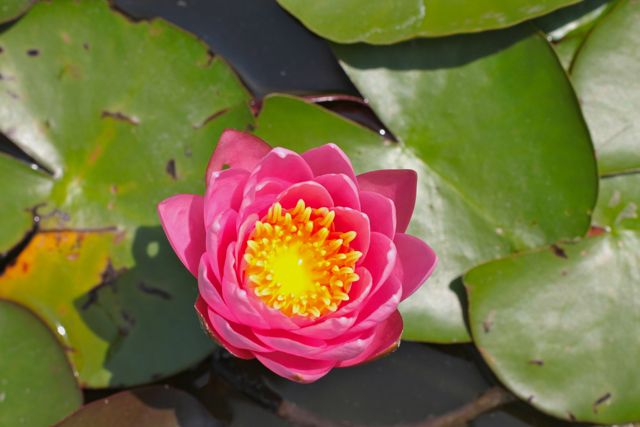 Making the most of free entry on Tuesdays at the Brooklyn Botanic Gardens, we packed picnic lunch and headed out the door – but not without. "My fan and my parasol Mummy!" from Maya and a split second later "Mine too" from Elle.
I like to park the car on Washington Avenue and use that entrance, which you can only actually use on free entry days as there is not a cashier there. This entrance opens onto the lotus garden and so our first stop was to admire the blooming lotus flowers – a favorite of ours as it was Maya's playgroup symbol (and reminds us of you Faith!). In the waning days of Summer, there is little left to flower, and so we loved seeing the sacred lotus full and open.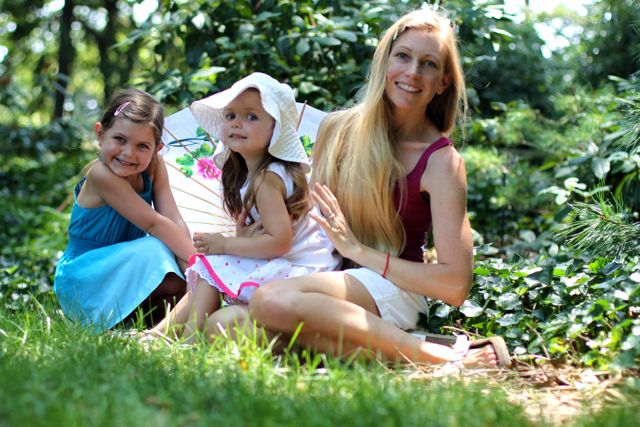 We strolled for a while around the grounds, finding shade here and there to sit and cool. Summer days can feel so hot and humid in the city and so the lush green of the BBG made for a lovely outing – hot days are fine when you can feel the grass in your toes, and smell the colour green, when you can chase butterflies, and when sprinklers splash your skin on passing.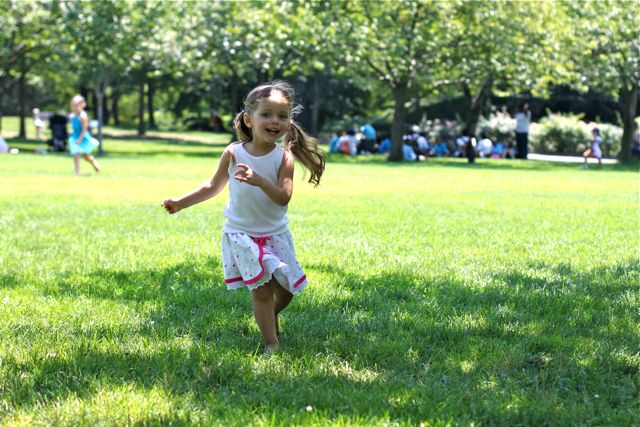 The Girls removed their shoes and ran around the lawns. I enjoyed siting and taking photos of them doing so. Maya then wanted to walk through the Japanese Garden. Elle fell over and skinned her knee. It was then time for a consolation cookie, and so we went home…to bake anzac biscuits.