Ooooo, so exciting, here they are already, our images from Lightburn Photography. Shelley wrote to me the evening after our photo shoot and apologised for not sending the photos straight away…something I did not expect anyway, and honestly was surprised and delighted when she sent them through Monday morning. Her words were something of the sort: Looking at the photos is like opening presents on Christmas day…which I equate as meaning, she can't wait, because it is exciting and delightful, and sometimes full of surprise. I could relate to this analogy wholeheartedly as you all know I am keen behind the camera too, and also get a buzz from a fabulous photo series.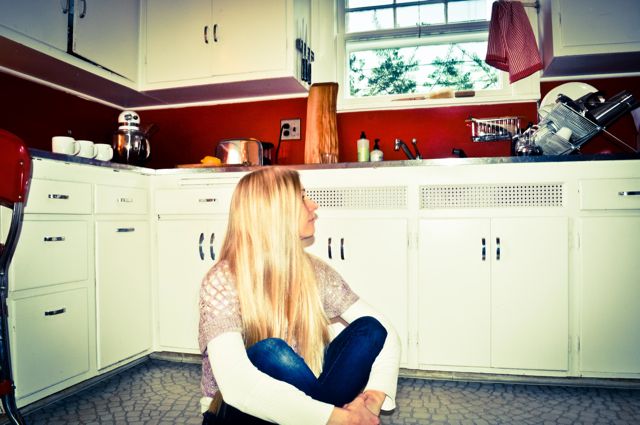 It was great fun for me to be part of the subject this time – something I used to experience more frequently before Children came along….however it works out….I love participating in photo shoots in whatever capacity, as I just adore photography. It is wonderful to see Maya and Elle photographed by Shelley – so refreshing. I made a point on this photo shoot that it not to be contrived or staged in any way – I wanted to avoid it looking like a typical family portrait – not that Shelly would have had it like that anyway. The Girls chose their own clothes (at one point Maya went for a head to toe red and white stripe ensamble with pink and purple argyle socks pulled up over her leggings…as you do) and other than when Shelley asked me to sit on the floor, there was really no direction. We were just us in our kitchen doing what we do…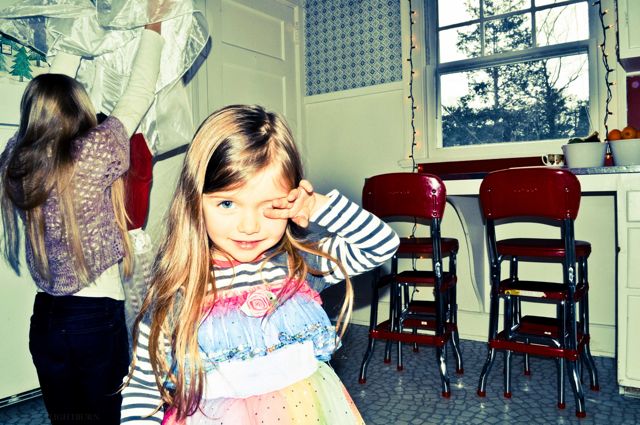 After more communication this morning, we have decided to make this session 1 and are now planning on doing session 2 in a little while – and somehow capturing (the weekend hermit) Cam as well. I hope you enjoy these images by Lightburn Photography as much as I do. A big thank you to Shelley for sharing her talent.