After making the easter block prints, I had used up my last block of speedy-cut and was down to a pile of odd shaped cut offs. Not wanting to waste these small bits and pieces I was inspired to make a few tiny random shaped stamps…and a little bird too. I had so much fun playing with these arbitrary shapes that have many possibilities. Here is what I did first…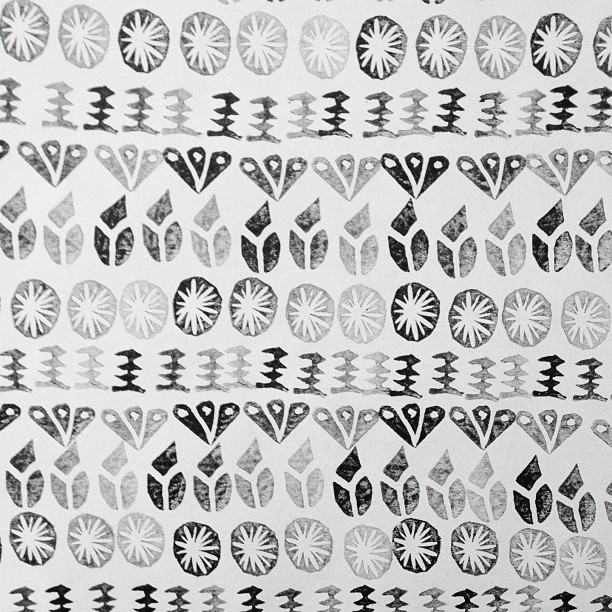 This was so easy to do, and rather than using printing ink as I have done before, we dived in with an ink stamp pad, which requires very little clean up. Maya stamped a garden with a nest, and said it was our nesting dove out our kitchen window. Did I mention we have the sweetest pair of doves sitting on two eggs right there on view? Well, it was a Spring treat for me for sure, watching them re-line an existing nest, and lay eggs while I stood at the sink and washed the dishes each day.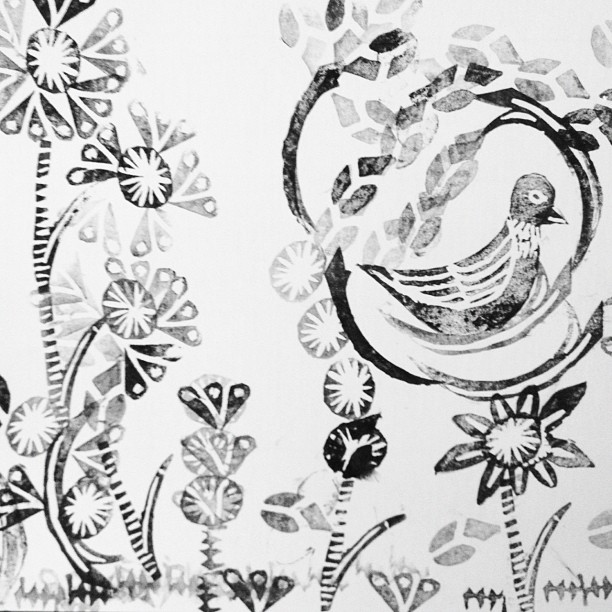 I loved Maya's garden so much, and Elle also made a garden picture with lots of birds. I then made a cheeky conversation bubble and stamped the bird and sweet sweet onto three envelopes full of artwork by Maya and Elle, bound for Australia…because…we are sweet sweet of course! (unfortunately the texture of this type of envelope does not stamp well…and they smudged)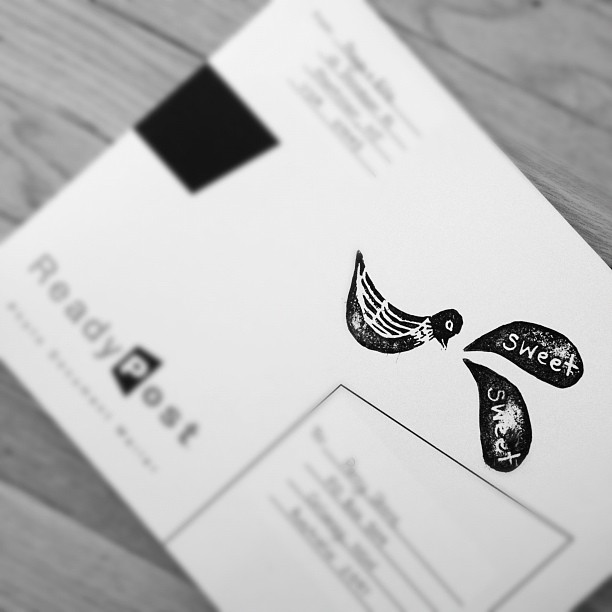 Feeling really inspired to make more stamps. Must order myself some more of this and some more ink and stamp pads too.