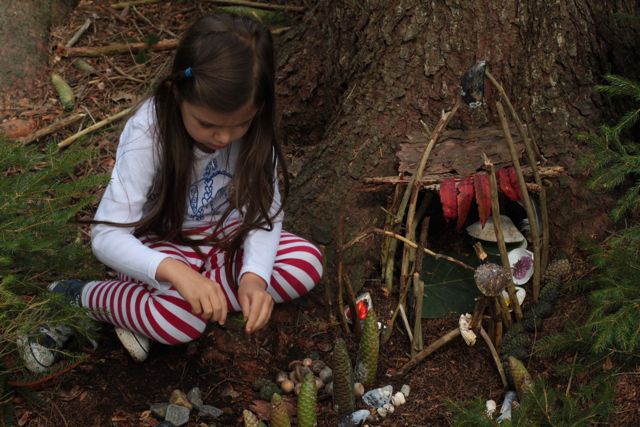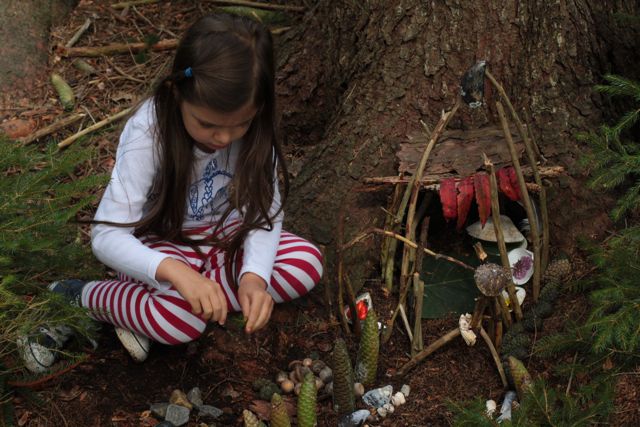 The whole reason we chose to go to Maine was to visit Mackworth Island, the home of the fairies. We heard about this island one afternoon while sitting and building fairy houses under a tree in our front yard. Emma, one of the older children in our street was walking home from the train and stopped to admire our handy work. Emma went on to tell us that her sister and she used to build fairy houses when they were little. Emma also said that as a family they would vacation in Maine and visit an island that had hundreds of fairy houses built off a path in the woods. I do not recall if Emma told us the name of the the island, but by co-incidence the following week we found a fictional book at the library about a girl who walks in the woods and builds fairy houses and then finds other fairy houses. In the back of the book, the Author related the story to this special place on Mackworth Island in Maine.
When Cam resigned his job we started talking about a family holiday. I was a little dismayed that we were going to be using our savings as a bridge beween jobs rather than using it on a travelling adventure. Travelling is a luxury, it makes life feel exciting and special. I wanted money to go towards that, not the mortgage. With some heart felt conversation and tears on my part, Cam declared "Ok, you can go to Iceland!".
For years I have talked about going to Iceland to swim in the thermal pools, explore the unique geology and maybe if we are lucky see aurora borealis again (we have seen it in Alaska!). Anyway, to make a long story a little shorter, once he said I could go to Iceland, that meant to me that we could go anywhere!
Now the truth of the matter, traveling with small children is no holiday. It is a change of scene, but there is not a miraculous moment when my children do not need me to do what I always do for them. I also know from looking at other's experience, that you can take children to one of the most beautiful spots in the world and they sit and stare at an iphone….unless, something really catches their attention.
And so…My imaginary Iceland that I was holding like a victory trophy went back on the shelf and I started to plan a holiday for the children, as opposed to from the children. It is no secret that I love to build fairy houses as much as the children, and Cam, being the wonderful husband and Father that he is, said, "Yes we can go to Maine, and build a fairy house".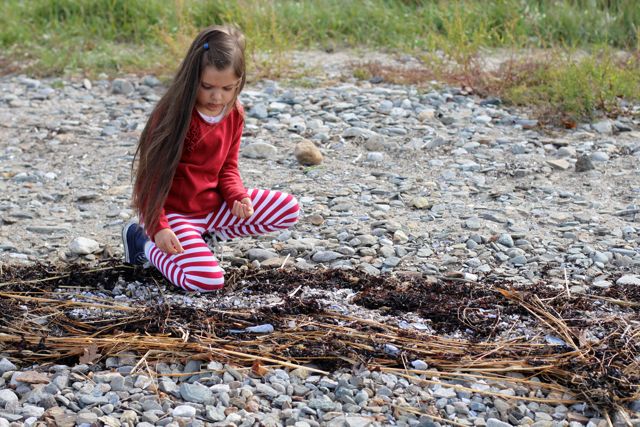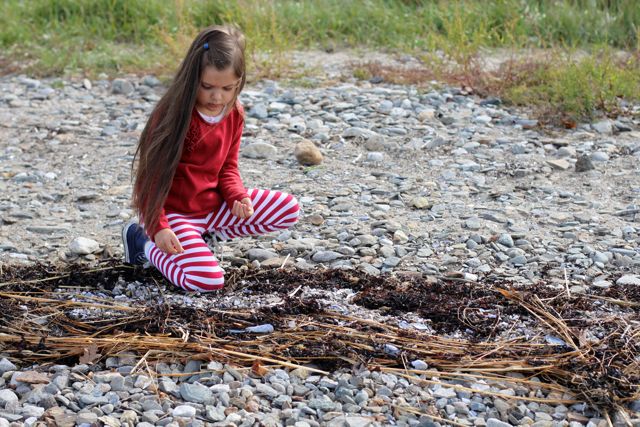 Mackworth Island is located of Falmouth, North of Portland. There is a causeway connecting the island to the mainland in Falmouth. Visitors to the island must pass by a toll-house – but entry is free. Cars can enter the island but parking is limited. When we arrive we were told that there were only a few parking spots left, and that was at 11am on a Tuesday. There is a footpath around the perimeter of the island with views of Falmouth, Portland, and other islands surrounding the bay. Mackworth Island has a beautiful rocky shore, and right off the car parking lot is a small sand beach.
We started by collecting shells on the beach to decorate our fairy house with. I had a large canvas bag that we filled with shells, sticks, rocks and leaves. The rules of Mackworth Island explain that one must only build fairy houses with found objects from nature – which in my opinion is as it should be.
It was a short beautiful walk from the car to the fairy houses, which are hidden in a pine grove. Coming upon them is gentle as they have a subtle presence. I could see how those not aligned to fairy folk could overlook the little structures completely. I promise though, if you look they are there, in one weathered state or another.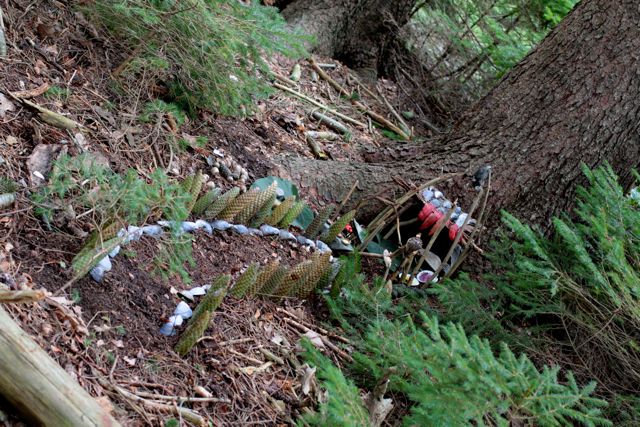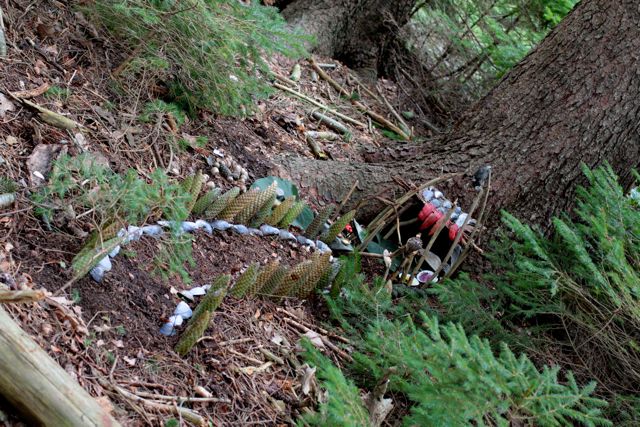 Maya took her time choosing the spot she wanted to build the fairy house. We then went to work with our found objects and made a very sweet fairy house. It was a wonderful feeling to be working on and adding too the fairy village. Our little fairy house will help keep the story alive…and as Maya said, if we are lucky become the home of a very special Fairy.