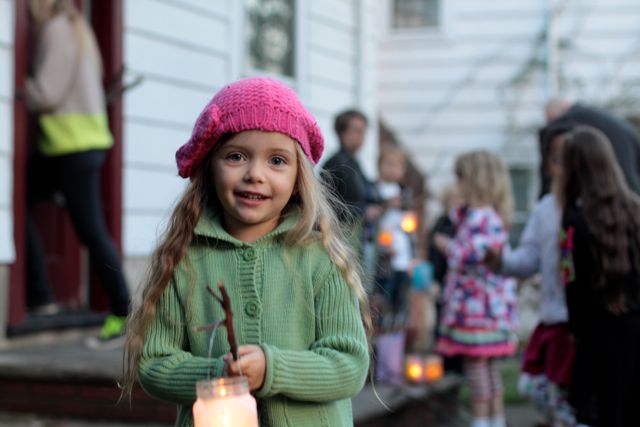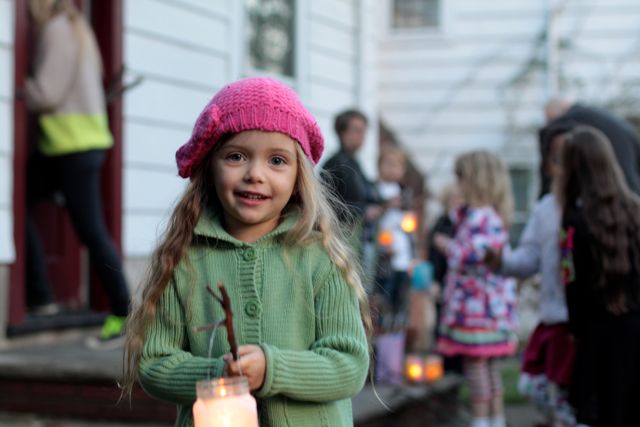 It is funny you know, just as I sit down to write about Lantern Walk, and the importance of keeping the inner flame, the spirit alive… I was struck with the fact that I have been really struggling to keep my inner light ignited. Oh life can feel hard sometime right?
I will spare you all the reasons why, because, this space on my blog is a positive space, a place to share the things that inspire me, and a place to show how we celebrate life. So to put it simply without complaining too much, I feel cold to the bone, both because it is cold outside now, but also cold to the bone because I am wearing thin and do not seem to be getting anything done! Spreading myself too thin, doing to much, or is it not enough? Oh yes, that struggle to find balance. I should be going to yoga, I should be running in the woods. I should be making Christmas gifts, I should be cooking dinner, I should be resting more…I should, I should, I should, listen to my inner voice. Because that inner voice is the flame that keeps us alive and well.
Lantern walk is about all of this, it is about keeping the inner flame alive through the cold months – which can also be metaphorically, the hard times. Lantern Walk is about protecting that flame and carrying the flame onwards, and doing so with loved ones. It is about getting though the winter months with balance, and celebrating the lighted way togehter.
I feel grateful that we were introduced to this tradition through our Brooklyn Waldorf Playgroup Lantern Walk, and that we able to create our own Lantern Walk this year here in Montclair. I feel blessed that in our new life in Montclair we discovered the friends to share it with – so grateful to those that were a part of it. Lantern Walk was great – and despite Maya not enjoying herself because "It was not the same as Brooklyn", it was a lovely gathering.
Our friends began to arrived a little after 4pm on Sunday. I had given them all an illustrated invitation and so like the invite depicted, they came with food to share and a forked stick to carry lanterns on. I had many of the children's lanterns at our house as they had been left to dry after our election day lantern making workshop. I went on to make wire handles for them all, and so had the lanterns ready and waiting.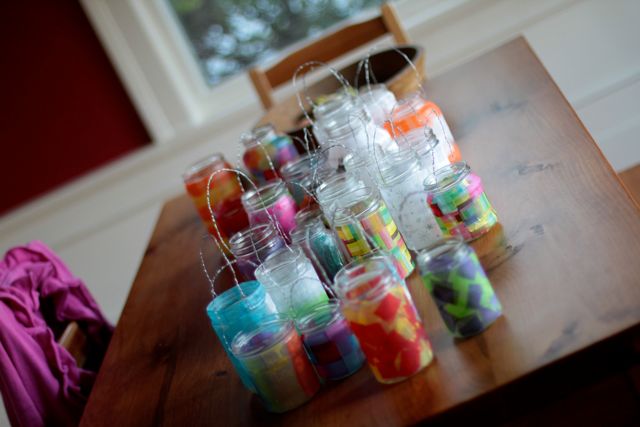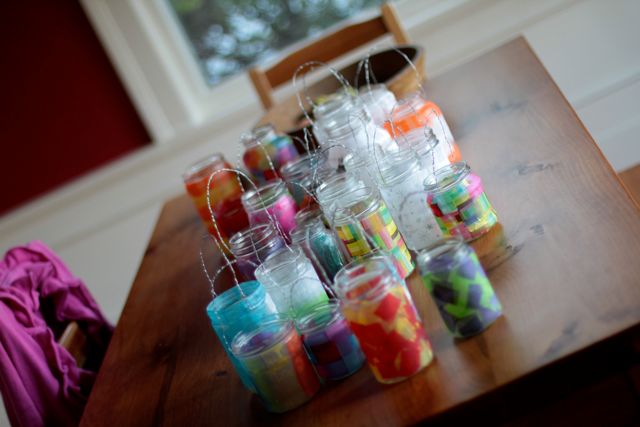 We had plenty of time to gather and lite the lanterns before the sun set, and in fact we set out on our walk well before darkness. I was glad we did this as the there were many young children in the group and there was still lots of debri on the way left over from Hurricane Sandy. In a long line we set out on our walk, up our street, around the corner, down to the Iris gardens and back to our home along Upper Mountain Avenue.
On return to our house we put all of the lit lanterns in the roots of one of our large trees. It looked so beautiful. We then went inside to share the potluck meal. The dozen children were fed first, and I have to say (almost!) all of them are great eaters, devouring the Spanish rice, vegetarian black bean chili, salad, and corn bread. It was rather fun for them to sit and have dinner together at the table, five of which were in 1st grade at Edgemont together. I am not sure if I was especially hungry, or if the food smelt really good, or if the children were very slow to eat, but eventually the adults occupied the table.We started with a toast "To a great night" that led to sharing the meal and conversation while the children played. There is something special about a lot of people sitting at the same table, eating a meal togehter. I do hope that we can make this a tradition, and maybe you will join us next year!