Playing with sticks is the best. Here is a sweet crown you can make from found sticks, a scrap of fabric and string. A very simple project, that takes little more than inspiration and time. I made this in two sittings of an hour each. Allow two hours to make a crown like above…collect and create!
Materials
Sticks
String or Embroidery floss
Scissors
Needle
Long narrow piece of fabric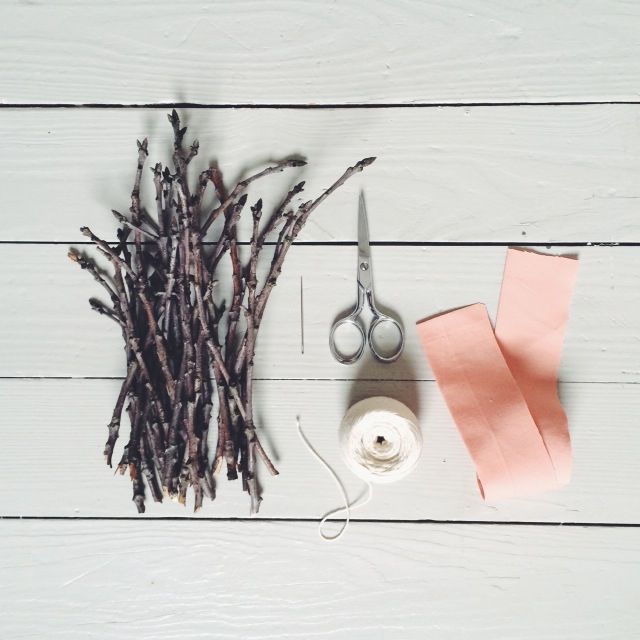 1. Collect sticks with little friends (that is the fun part). I like using dropped sticks from our old oak tree as the ends have a tapered finish that remind me of deer hooves.
2. Measure and cut a piece of fabric long enough to fit around a head with enough length to tie. Fold the narrow width in half to prepare to sandwich the sticks. Decide if you want a raw edge or if you want to fold and press the fabric edge inside.
3. Start in the center of the length of fabric, sewing in one stick at a time between the fold, with over and under stitches. Add a stick either side, gradually working your way out from the center, until you feel you have sewn enough sticks.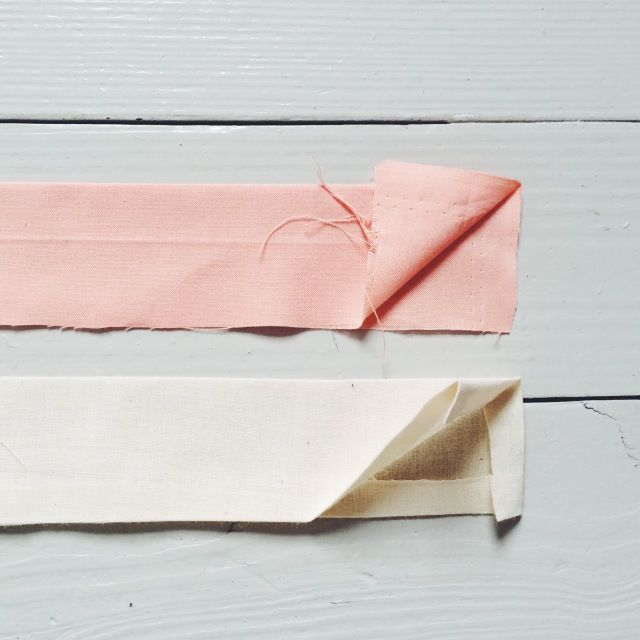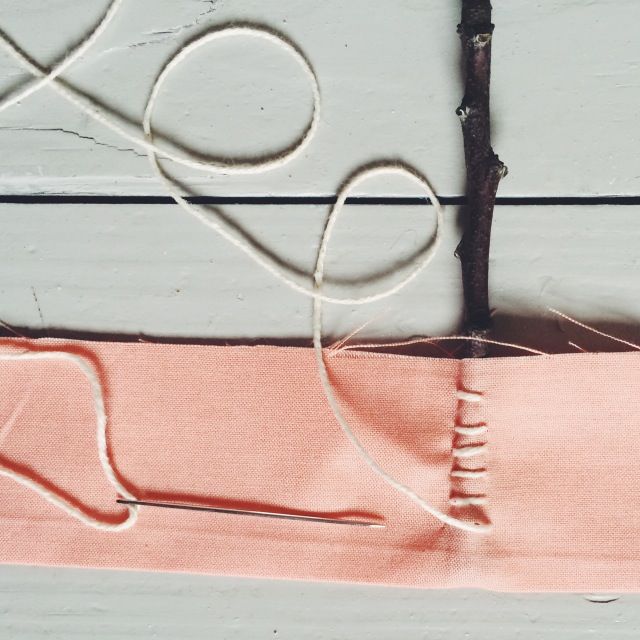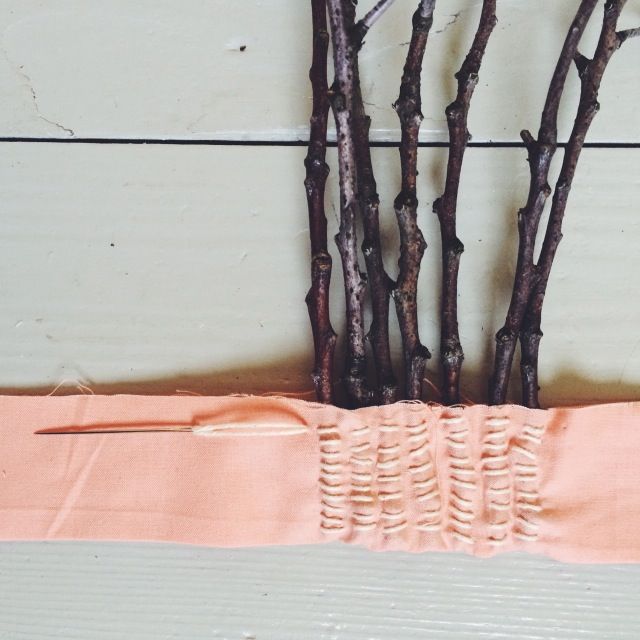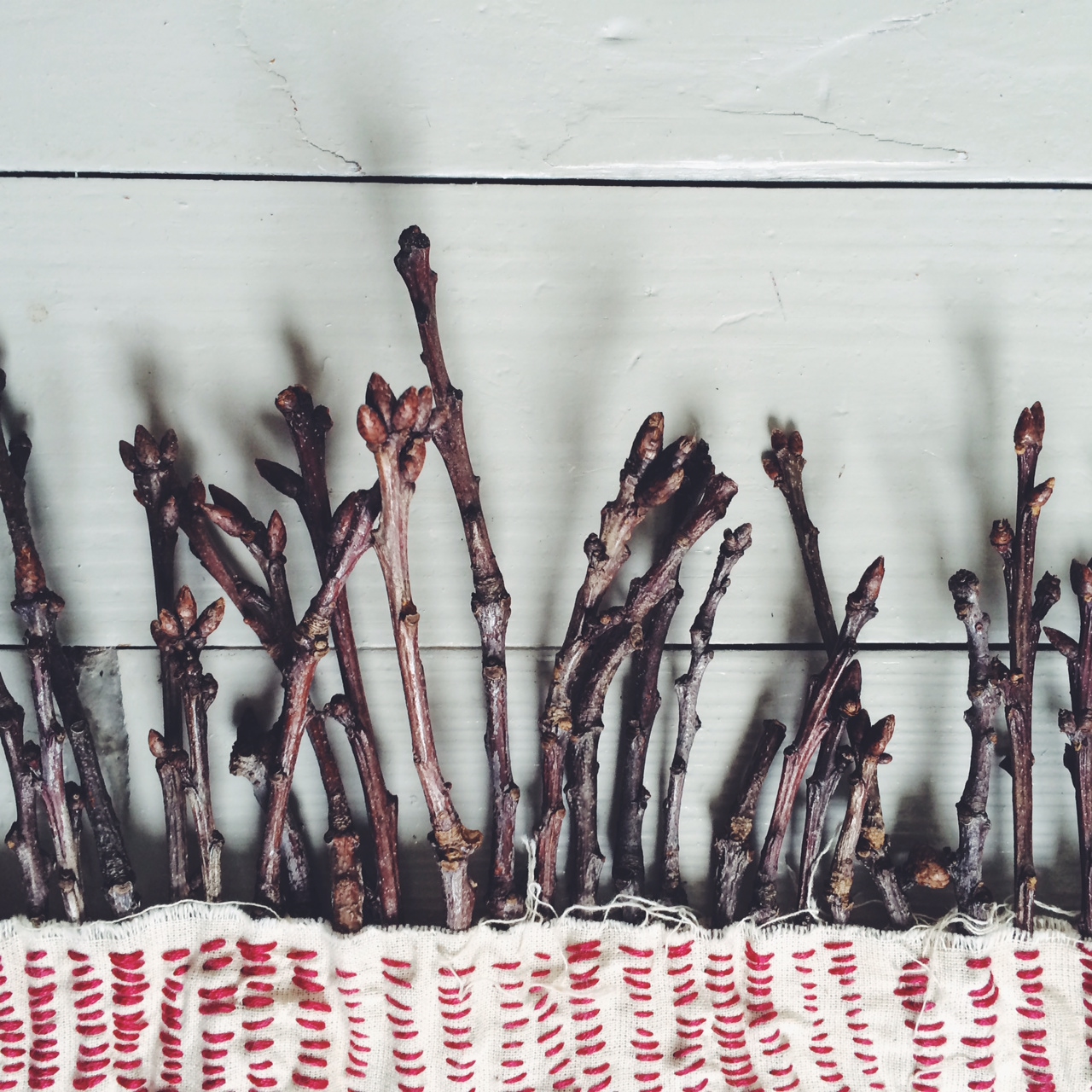 I would love to see the crowns you make! If you are on Instagram, please add the hashtag #stickcrown to your photo and join the #stickcrown gallery! Happy crafting friends!