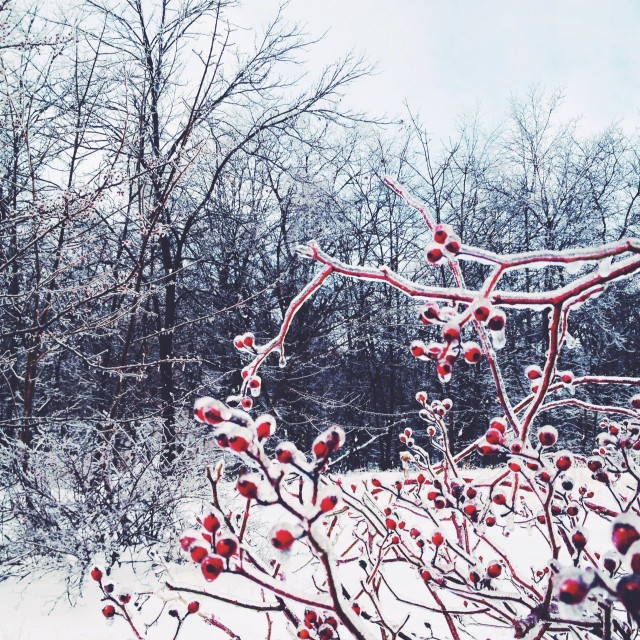 The girls and I woke to a freezing cold house, the two of them snuggled in my bed. The cold was making them agitated and restless, but their childish exuberance always wins and they giggle with faces pressed together making plans for play. My gloom is like a rock that can not be shifted and so I throw back the bed covers and scoot them out. "Off you two go, you are disturbing my peace." I said firmly. Which was not quite true, because my peace has nothing to do with their noise.
The girls do what I say, like a pair of well trained puppies they bound out of bed and down the stairs. All happiness and joy, the beat of feet and talk down the stairs is beautiful and free. I listen to their conversation of who wants to do what, which is somehow already decided in the twenty steps that take them to reach their play space.
I lay in bed only a moment. Funny how  even a minute of quiet is enough. I don't really want to be alone, and so I head downstairs too. Downstairs is even colder, and I shiver and pull my sweater closed over my chest. I wonder if Cam has turned the heat off? Checking the thermostat I see that it was not off, and that the house should be a little warmer. Instinctually I know that we are out of oil and so walk down another flight of stairs to the boiler. The mighty black belly in our basement that holds the fossil fuels that we burn to stay warm. There resting on empty the boiler gauge confirms my knowing. Yes, we are out of oil.
Yesterday in the kitchen Cam and I had a conversation about just how broke we are. We stay light hearted with money conversations, because it just does not pay to let it eat you. "You don't even want to know…" he said shaking his head and laughing. He is right too when he says this, because I do not want to know. I grew up worrying about money more than a child should, and while I am good at living frugal, I am best not dwelling on it. I feel so fortunate to have a partner to share the various roles in a family, and in our family, Cam makes the money and so he assumes the responsibility of finances. We made this choice together so that I could be a stay at home mother. It might not always be the case, but while I am in the role of early childhood mothering, that is the case for us.
Returning from the basement and into the kitchen, I saw the girls were sitting on the pair of red stools at the kitchen bench. This is the sign that they are ready to eat. The kitchen needed warming and so before they gave me their breakfast oder I told them I was going to bake muffins. Without another word they skipped off back to play. Closing the kitchen door to keep in the heat, I lit the oven and  boiled water on the stove. The stream from the kettle heats the room so quickly, I could feel the cold being engulfed by the humidity. Feeling slightly distracted by having to tell Cam we were out of oil, I made the motions of baking muffins. A recipe I know off by heart for having made them weekly since Maya's birth. I was present only when I relaised I was out of bran, and had to think of a substitute, and then again as I emptied the bottle of cooking oil. I  made a mental note to put these things on the list for next week, feeling the tightening in my stomach over the cost of organic canola oil. The process of making the muffins was reverberating to me we are in fact, running on empty.
Placing the muffins into the oven I hopped that my batter was fine with substitutes and that I had not just waisted ingredients, because that I would take as a personal failure! There is something rewarding about being able to make things stretch, and there is reward in being a resourceful and skilled worker in the home. It is life affirming to know that one can make the best of a situation.
With a built in timer of a natural born cook, Maya appeared in the kitchen, to open the oven door and tell me the muffins were ready. Drawn from my daydream out the window the oven was opened again and I pressed the tops of the muffins to see that they were fluffy. "Another minute more." I deducted and closed the oven and picked up my phone. Maya set her gaze on me watching me closely, her body twisted in the seat, her eyes darting from the clock above the stove top, back and forth to me. Maya knows that a minute can be a lot longer once I am lost in my phone and so she was acting as guard to her breakfast getting burnt, making sure that my distraction did not take us from the best possible pleasure of our meal. Perhaps it was her voice chiming in, or I noticed her watching me with unease. "Maya" I snapped. "Instead of sitting there watching me, you could help by getting the plates and the jam out!" Despite my stern voice, a smile spread across Maya's face like I had helped her. Oh she is so much like me I thought to myself. If Maya is worried about something, she  just can't sit there. While Maya set their places with all that they needed to eat breakfast, I removed  the perfect golden topped muffins from the oven. Sitting the steaming muffins on the bench before the girls. Like little critics they discussed that the ingredient modifications had worked, and that the muffins were very good.
There I stood, in a kitchen heated by the kettle and muffins made in a scrape, listening to the girls talk about how delicious breakfast was. In that moment it did not matter that we had no money, because my content suddenly became so large. We are living and learning in what seems like the best possible way. This spark is enough and I am reassured that this can not last forever. Soon the cold will lift, and with it will come change.