Oh Summer days, when little hands are warm and juicy and the evening sky is the colour of the fruit you spend the day picking. Drives into the country are long and slow and on return trips home the car smells sweet and ripe with harvested goodness. Baskets in hand, the children run with enthusiasm until they find the best tree with the most fruit, that also must be a good one to climb.
There is an art to fruit picking and as the years go by we are becoming well seasoned pickers. We know when and where to go, avoiding crowds and overly hot days. We don't pick too much, but make the most of a small harvest, for the experience more so than the quantity. Little collecting baskets in tow for little people, they gather what is ripe and carry it with pride. Big happy bites along the way.
They always learn something new with age ability and interest. On this trip it was an incredible fascination with peach fuzz, the hairs so fine, covering hands and arms until Maya was frantically itching, because as with everything, she dives in deeply. Cold wet relief in the form of our drinking water, and off she went into the corn. Peach in hand and adventure in mind.
These are the summer days to cherish, of celebrating the season and our environment. Of loving this journey together and sharing adventure. Days when we are truly free and we feel on top of the world for our roles in life, for being a family.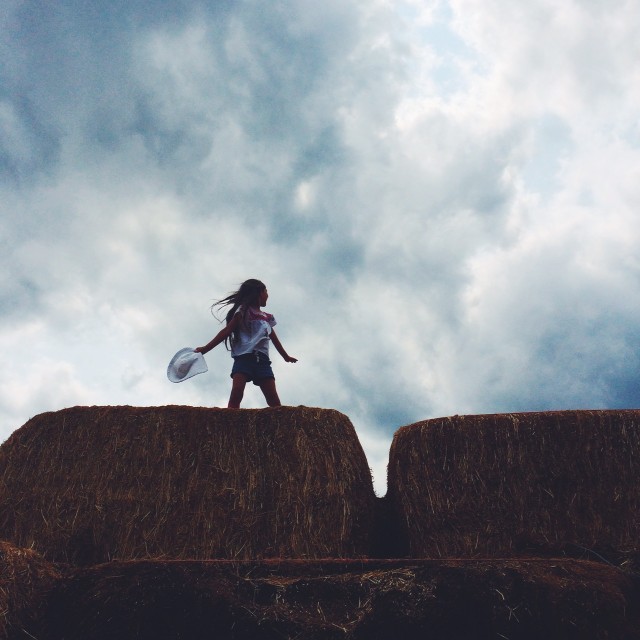 Peach Picking at Alstede Farms.