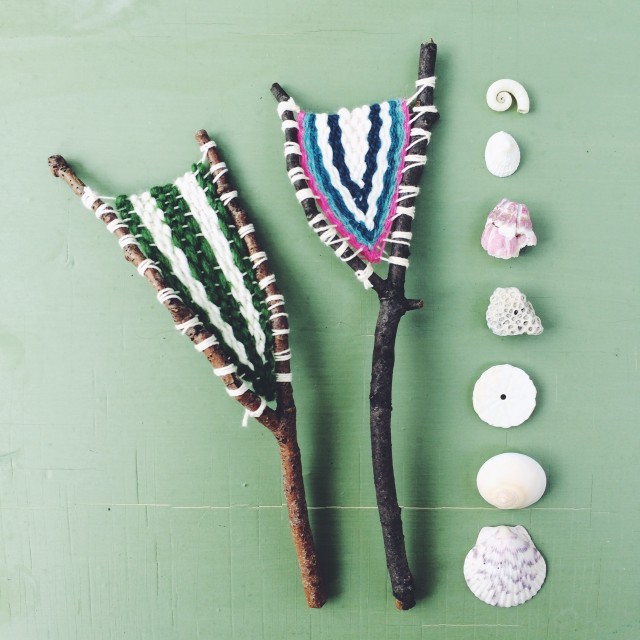 When the sun sets late and the children are outside drinking up the last rays of light, I find myself looking for ways to occupy my hands outside with them while they play. One of my favorite crafts and something that I seem to annually reach for in August and September, are stick loom weavings. It is the combination of long hours outdoors, effortlessly finding the perfect forked sticks, and the need to make something not too precious that requires only a little commitment makes this project a good one. I also like that this craft allows me to drop it easily when I am needed. I can also (sometimes) complete one in a playground/back yard sitting, or at least make a few looms. I love to give them as gifts to friends and family, a small handmade token of how much I appreciate them.
This time of year I generally carry around in my handbag a ball of fine household string, scissors and a needle, because when the creative urge rises, one must have tools! Any number of projects may require these items and if I have them I can act on inspiration when it strikes. I have found that when I am sitting and making things while the children play, I feel better than when I am starring at a device. I also like how it positively influences the children and when we are in public spaces playing, children other than my own children are curious to see what I am making! I am only too happy to teach an on-looker how to make a loom to take home with them.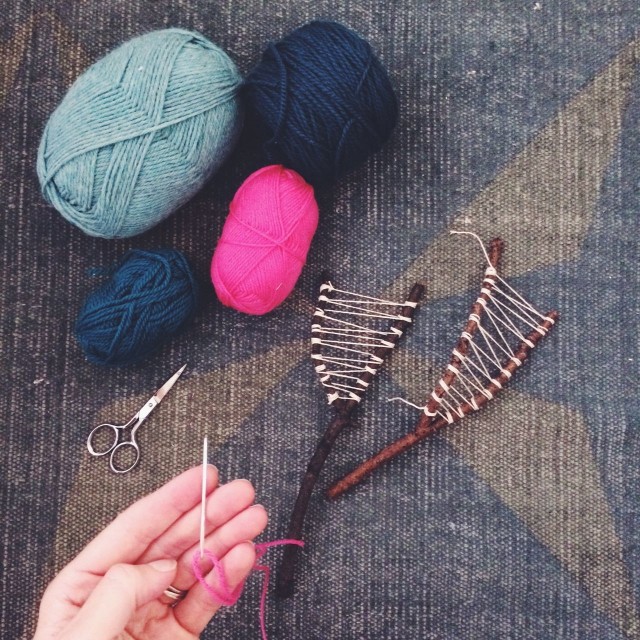 Materials
Forked Stick
String
Wool
Needle
Method
Start by tying the string tightly at the base of the fork. Then zig zag the string around either side of the stick. It is very important to anchor at each side by wrapping the string around a few times at each point. This will ensure your loom has good tension. It is really important to do this. Once you reach the top of your stick, tie it off. Make sure the string is nice and and tight, if not, do it again!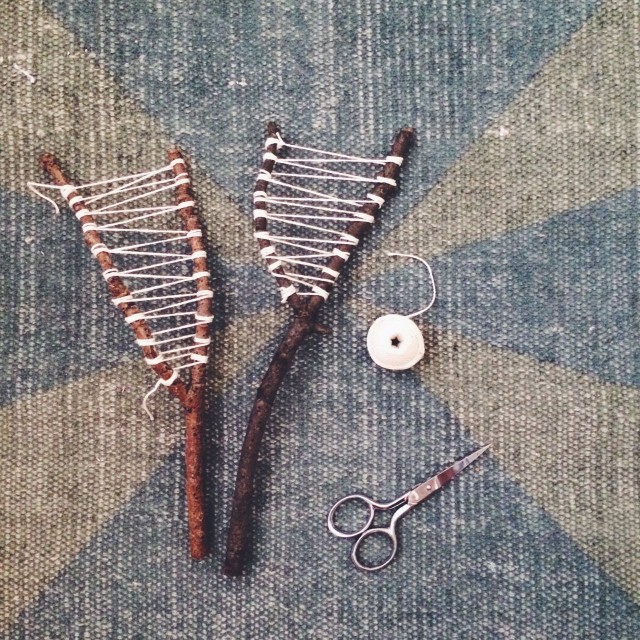 When I commence weaving, I start by weaving up the center. I will weave four or so lines and then split them in half, pushing them to either side so that the loom sits well.
Once I have done this, it makes it very easy to weave, and I start adding other colours.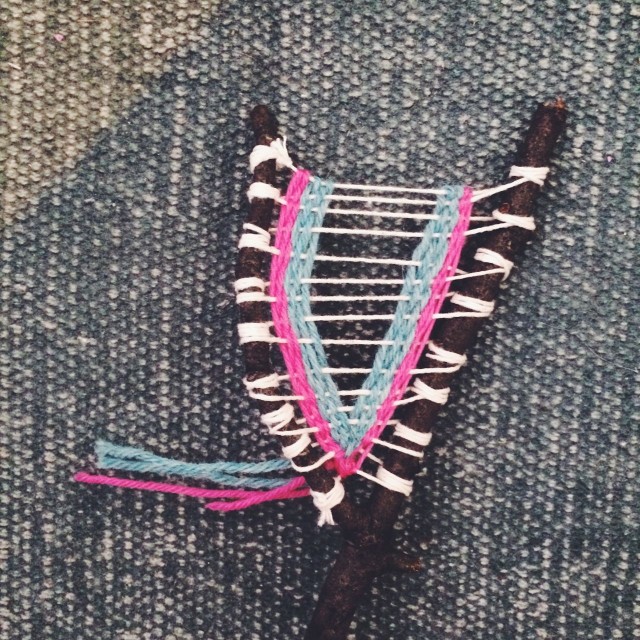 I always add colours from the bottom, tying all the ends together at a designated back, leaving them a little long until the I have finished weaving.
You can get creative and weave in lace, or ribbon and add shells or seed pods too…or leave some space where the loom shows still. You can also work on a much larger scale.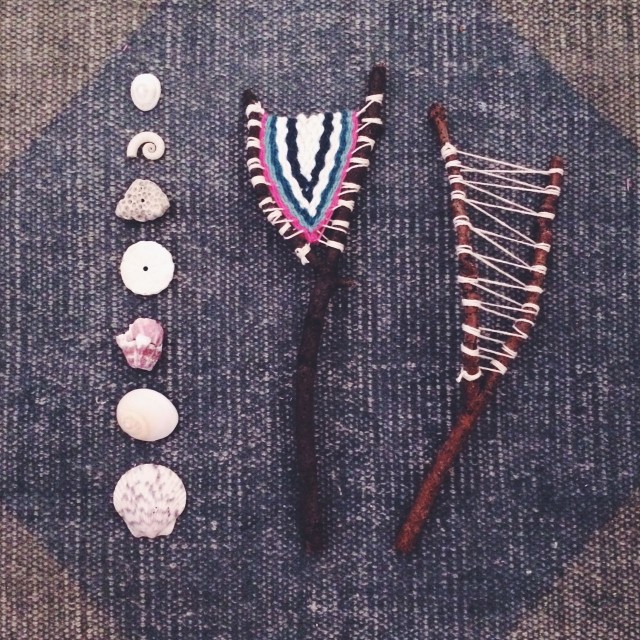 When I have woven the whole surface area of loom, then I make sure the knots are secure and trim off the long ends. Then my friends you are all done…and of course you will want to start another one! They look great as a collection.