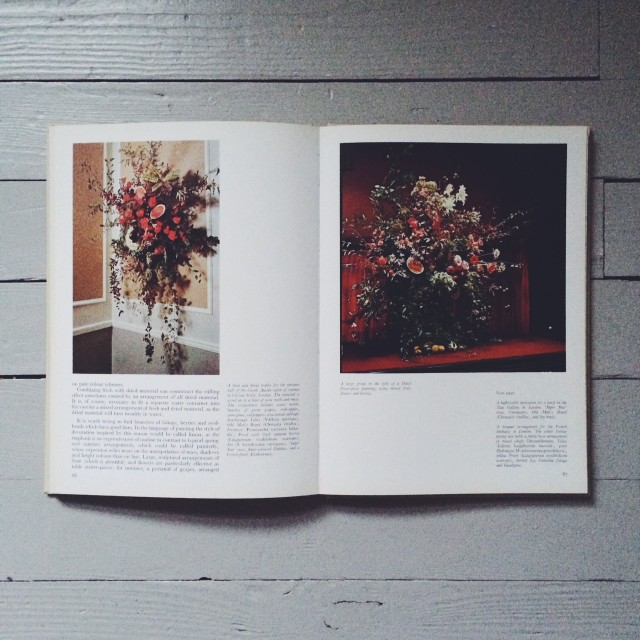 We arrived home from California last night and I was feeling the uplifting effects from a change of scene. As we stood in the line at the airport to board the plane back to Jersey, Cam and I were chatting. "I feel so good from this trip, I feel renewed and inspired. I feel like when we get home I want to exercise more and get up early every morning to write!" Cam seemed pleased to see my happy spirit bubbling over.  "I do hope that in fact when I get home that I still feel like this!" Cam nodded in understanding. That is really the trick you know, to keep the motivation gained from a holiday, active once you return home.
My enthusiasm for life was spurred on from being in the warmth of San Francisco, it was amazing how the change in temperature from freezing cold North East to the mild Californian coast lifted the soul. In part also,  I had decided to listen to a Japanese fortune that I received at the Japanese Tea Gardens. I am usually not one to go for fortune telling and swore off it after having my fortune told by a Taxi driver on my way to Heathrow airport once… which of course is a whole other story… but something magical struck me at the gardens and with some spontaneity suddenly I was in possession of wise guidance, and this is what it said:
General Luck – Exercising will be the key factor that will attract good fortune. Move around and release all the stresses, problems building up within you.
Friendship Luck – You may encounter someone very special. If there is someone interesting, then you should approach them with an interesting topic to talk about. Being sociable will leave a positive impression on that person.
Gamble Luck – Your lucky number is 0 and 2. It's a rare day to encounter so much luck on your side. It is time to ignore theory and just go with your gut feeling.
Job Luck – You have a lot of focus and energy towards your work, but if you work non-stop then the only thing you will have is tiredness and frustration. Work at your own pace and if you feel tired take a quick break. Also, instead of just shouldering everything yourself, you are recommended to ask your peers for help.
Now there is an interesting scenario with this Japanese fortune-telling system. If you don't like the fortune your were given, you can tie it too a tree and leave all the bad luck behind. If you do like your fortune, then you take it with you, with all the goodness of the gardens, emanating from it. I liked my fortune, albeit almost arbitrary, it still rang true and so I decided to hold onto it. I put it in my pocket and committed mentally to make good of the advice… but how to go about following this advice is another thing entirely?
When you arrive home from vacation there is always a lot to do, watering the plants, unpacking suitcases, buying groceries, emails to write, and general settling back in. I cross off the things on this list pretty quickly. I flurry around the house in fast forward. Chores are good for me, and I like to move about rapidly. Then once that is done, I get a little stuck. All the exciting fun and inspiring things to do are like babies all crying at once! Which to pick up first? It is funny how an idea or opportunity can be personified. There the new possibilities lay before me, wanting to be loved and nurtured. How can I nurture them all at once! Well one must try. Lets just start with the baby that makes the most noise.
While away I received very exciting emails, which have since occupied my thoughts greatly and involved a lot of chatter. I have to admit, I don't have a quiet mind for one minute, it is all just talk talk talk with me. Talking aloud, talking internally. Just talking. I suppose the talking helps me process. So bear with me as I go on please.
The most exciting thing that literally has me clasping my hands at my heart, was that I received a very short and sweet email from a lady at J Crew, inviting me to come into the Manhattan office to meet. Who ever imagined this would happen? I truly have no idea what this might lead to, but you know my imagination just goes crazy, exploring all creative possibilities. I even went so far as to invent an imaginary conversation with the Creative Director and President Jenna Lyons, where I take the advice of my Japanese fortune that said "If there is someone interesting, then you should approach them with an interesting topic to talk about". Hmm, what could I say to Jenna Lyons that would be interesting? Well one must not comment on appearance, and certainly not her glasses, that would be dumb. Perhaps something about appreciating JCrew for the support they show to small companies under the canopy of In good company? and even better the support they show to charity with Garments for Good. Yes, that would have to be my angle. I would be tempted to speak negatively about mass production, and a disdain of glitter and sequins too, but one must stay positive and polite.
At the end of the day though, nothing I imagine will truly be true, because many of the the things I think of just are not fit for reality. I have come to accept this and just enjoy thoughts for what they are, daydreams to entertain myself. But my friends, I am going to go into JCrew and meet with an amazing talented lady (not Jenna Lyons), and whatever the outcome, it will be food for thought, and until it comes about, I will likely keep on thinking of silly things to say regarding the environment and how JCrew should consider offering more organic options, and then keep telling myself I must not say that. I am not a cool person, I can say totally off beat and slightly inappropriate things. Best to just own up to that, and try with all my might to show some self control.
It can be tricky you know, to be continually having to balance morals and conscience. Having to reflect frequently about whether the choices I make are a true representation of my soul. Having to ask does this align with me? If I were living a simple slow life I would not have to do this, but my desire for attention brings with it, a lot of soul mirror time. You know, looking at my inner self and asking, does this look ok?
I went through a period in my younger years where I scrutinized my body in such a way. Preening and posing in the mirror and trying to get my image just right, so much so it led to disorder. Now here I am, at a place where my body appearance does not matter so much but I am super conscious of my spirit being 'just right'. Anyway, I know the solution to this… the best way to stop thinking about yourself is to help others.
Having the opportunity to help someone is a blessing. It really is. I don't think you should go around helping people just so you feel good about yourself, and I don't think you should try to help others because it is strategically good for your identity, but when the opportunity to help someone presents itself in a really natural and sincere way, it is such a gift.
We were trudging through the airport security line. To speed things up, we had been herded into a sub-line that consisted of people with babies, children and the elderly. In front of us was a man with a walking stick. I actually want to say he was very elderly, because he reminded me of my Grandpa's cousin Toot who came to visit us on the farm in Australia when he was 90 and then again at 92. We feel some sort of family pride for Toot being able to travel from Oregon to Australia in his nineties, not once, but twice! So here is this man, reminding me of Toot in his 90's shuffling along in front of me appearing to be, by far the oldest traveller in the security labyrinth. When it was almost our turn to pass through the security scanner, this man before us set it off with a loud beep. The attendant kindly asked, "Do you have a hip replacement sir?" The gentleman shook his head no. "It is my shoes, they always set it off." he replied. The key purpose of this line, was that those in it were exempt from the 'remove shoes' rule. Anyway, off his shoes came, and through he went, followed closely by us.
Without second thought, I was scanning for a chair for the man to sit on so he could safely put back on his shoes, but there was not a chair, so in the blink of an eye I was kneeling on the floor looking up at the elderly man. "Let me help you with your laces!" I said. One foot was partly jammed into the shoe, but since they had been hastily slipped off still tied, the foot was not as easily slipped back in. He looked down on me, with a smile, and I could see in his eyes, he was smart. He knew when to have help, and he did not need to prove anything. "THANK YOU" He said as I quickly loosened the laces and straightened the shoe tongue. His feet were put in place and the laces were tied in an instant. Once again he said thank you, and while his thanks was felt, the more rewarding gift was the gratitude to him I felt for giving me opportunity to help. So very unexpectedly I felt the pure goodness of helping. So much so, as I walked away, my eyes watered. I am someone who can feel a tremendous sentimental love for the elderly, and I wont say this for everyone, but now and then I have a special interaction, and like in this instance, I might shed a tear for the beauty of life. I can feel the same when it comes to meeting a baby.
~
With tiny steps Peachy walked into the gardens with her parents. After a quick hello to Britta and Matt, I crouched down low to meet almost two-year old Peachy face to face. I just love meeting new little people, and as she stepped a little closer, I was overcome by her delicate beauty. Some kind of heart flutter took hold, and I was moved. "Oh goodness Britta, she is so sweet I am going to cry!" Truly I am not making this up, you can ask Britta yourself, her beautiful daughter had triggered a memory, my love for my own daughters at the same age, but more than this, Peachy is just so perfectly lovely. A disposition so very, very lovely.
From out of her blue bonnet, a single tiny blonde lock curled up from the nape of her neck. In her hand she held a flower, and in her other hand she held another flower, and within minutes of greetings being over, our girls were all collecting flowers from the ground together. Atop Matt's picnic bag, was a small woven basket with a handle, that was brought for Peachy to put her flowers in. Britta explained that they take this tiny basket everywhere and Peachy fills it with florals along the way. As she walked along the path of the gardens, she would stop to either smell or collect a flower, sometimes both. Indeed she is a member of The Flower Lovers Society. Peachy or Peach as they call her, is actually named Adelaide, but as each day goes by, Peach, seems more and more her name.
We had planned to meet in the picturesque  Japanese Tea Gardens, really a lovely rendezvous spot, and being early spring in San Francisco the garden was full of azaleas and magnolias. Britta and Matt had packed delicious lunch to share. It was mid week, but they both took the time off work to come out and play with us. Peach accompanies them to the office each day, so that she is with her parents always, and together they live and work as a family.
The Japanese Tea Gardens are not a picnicking spot so we wandered around for little while appreciating the beauty and talking, then walked over to the Shakespeare Garden to eat. The children played, and I sat talking, talking, talking with Britta. With paired exuberance and passion I loved hearing Britta share her inspiring experience of homebirth. Britta thoughtfully gifted me with a vintage flower arranging book, that was so over the top, it felt like it might just change my life! Playing and eating all too soon came to and end, and we bid farewell until next time.
Well… There really is no end to this, but I had best sign off and go and make dinner now. Thank you for reading.
Kirsten x