Patches of Daffodils grow wild in Prospect Park at the beginning of Spring. We came across one such patch, abundant with glorious yellow blooms, and had a nice time (picking!!!!) looking at them.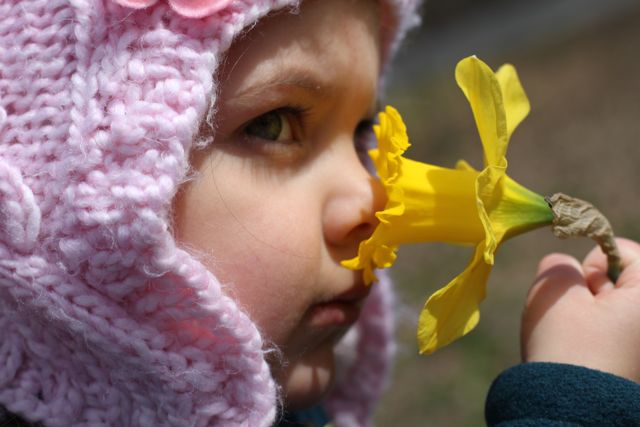 Symbolizing rebirth and new beginnings, the Daffodil is synonymous with spring.  Their botanic name is narcissus, and in England, because of their long association with Lent, they are known as the "Lent Lily."  Lore connects the daffodil to not only winter's end but also, it is considered an emblem of prosperity and luck throughout the world. In Wales, it's said if you spot the first Daffodil of the season, your next 12 months will be filled with wealth, and Chinese legend has it that if a daffodil bulb is forced to bloom during the New Year, it will bring good luck to your home.
The Daffodil is the March birth flower and the 10th wedding anniversary flower. A gift of Daffodils is said to ensure happiness.  But always remember to present daffodils in a bunch – the same legends that associate this cheerful flower with good fortune warn us that when given as a single bloom, a Daffodil can foretell misfortune.