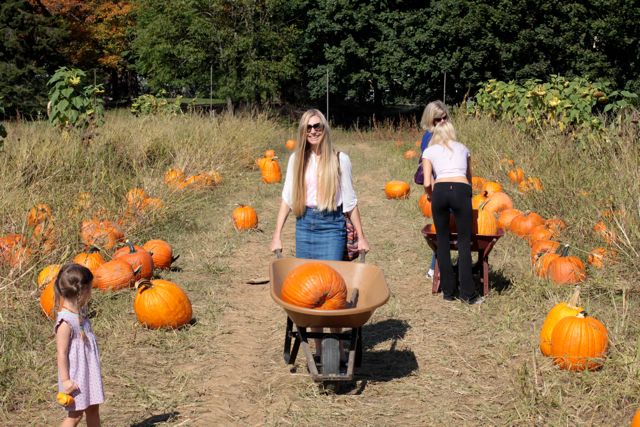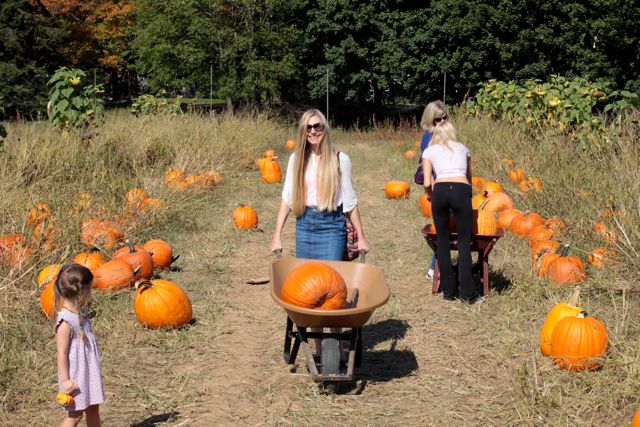 Here we are pumpkin picking for the first time! I have often thought how fun it would to wander through a farm and choose a pumpkin on a sunny Autumn day, and yesterday we did exactly that. In the almost four years we have been living in America, I have had my eye out for a pumpkin farm nearby that grows pumpkins. It is easy enough to find giant pumpkins this time of year in the supermarket, but I wanted to actually pick one from a pumpkin patch. Now that we are not living in Brooklyn, we have much easier access to farms. Within half an hour drive I found Conklin Farm, which seemed to me the perfect pumpkin picking spot. I looked through a list of about 8 U-pick farms, and I chose this one for two reasons – I liked that they had sunflowers and pumpkins growing together, and they did not charge an entry fee. Generally when we go to a farm like this, our Children are not so interested in hay rides or such, so we prefer to have the option of pay if you use, rather than "free hay rides" for a $5 per head entry price. The Girls enjoyed sitting on the giant pumpkins – which was novelty enough.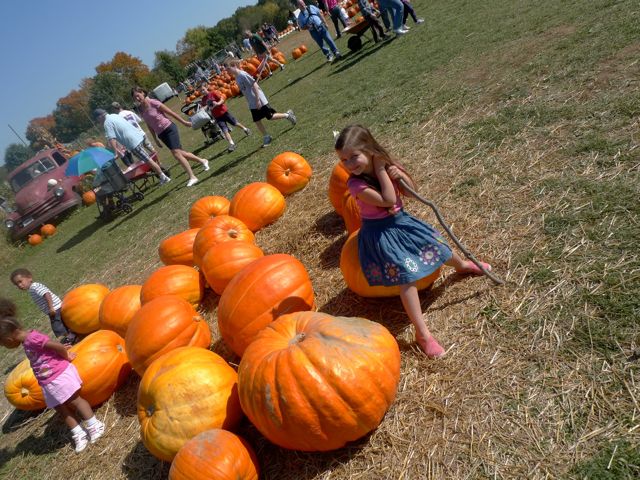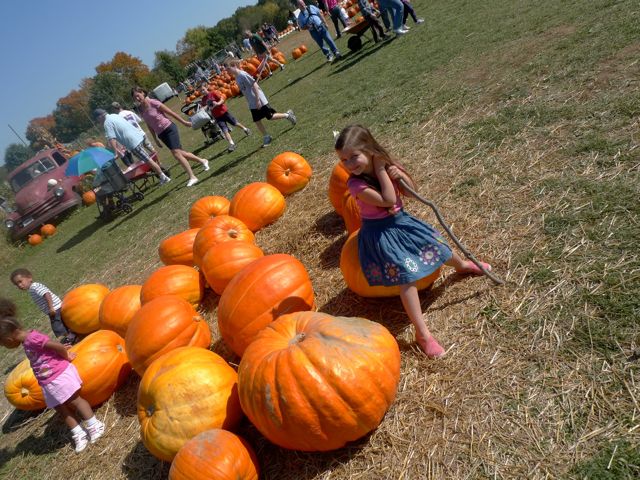 The drive to the farm was lovely. The leaves are staring to change and so all round the outing was seasonally scenic. For the last few miles we drove along a beautiful creek, glistening with sunshine. On arrival we were surprised by the amount of cars in the parking lot. The number of people did not detract from our experience, and in fact it was festive to see everyone out filling wheel borrows with pumpkins. Some of whom really seemed like pumpkin connoisseurs!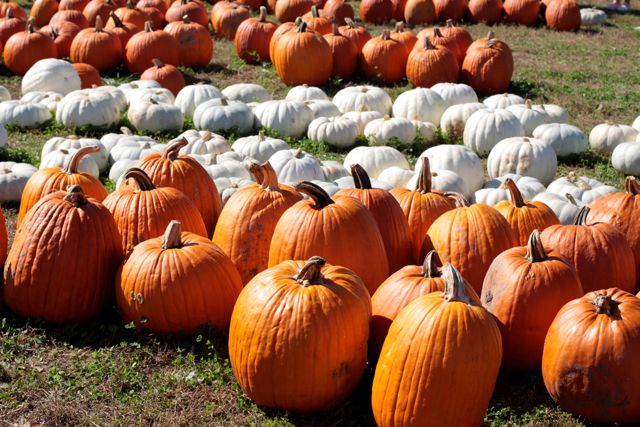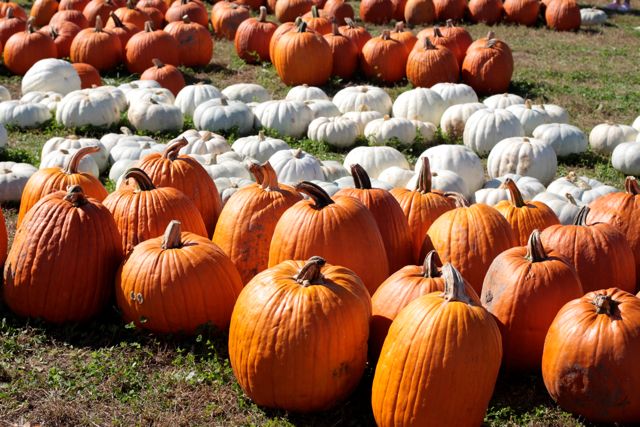 We have had a resurgence of warm weather, with today being 29˚C. This whole weekend has been beautiful and in fact we were feeling over heated while wandering paddock – silly me did not pack our hats! The hole experience was golden hued,  with deep feelings of warmth. The sunflowers, the pumpkins, the chrysanthemums, and the rays of the sun made it a celebration of Autumnal colours – it was all so vibrant and intense. The peak of the sunflowers had passed and so I made a mental note to go a few weeks earlier next year.
We each selected a pumpkin, and then wheeled our borrow onto the scales. $37 latter we had more than enough pumpkin for one family! Then home again to put them on our door step – next thing to do, make jack-lanterns!