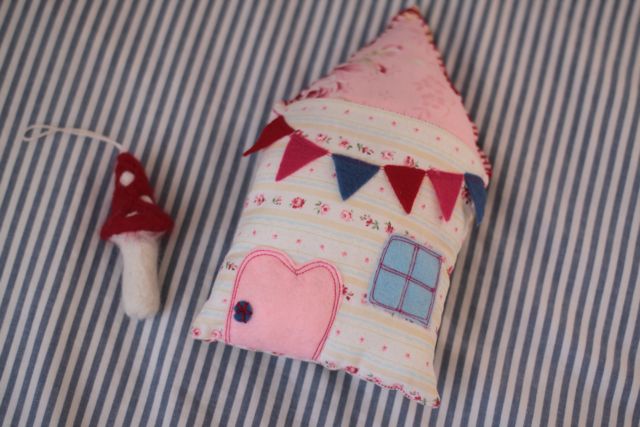 No, it is not quite that time in our house yet, although it wont be long!
I made this little tooth fairy house pillow for a friend's daughter for her Birthday. We have been incredibly blessed with new friends since moving to Montclair, and  yesterday we to a really fun party to celebrate a sweet little cherubs 3rd Birthday. Maya goes to school with her brother Tyler, and I am finding a lot of wonderful co-incidence with her mother Nicole, who is creative and talented.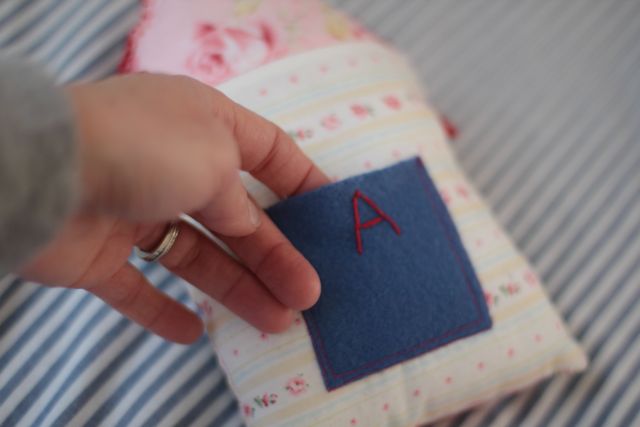 When Cam took Maya to swimming lessons (I am finding I can be very productive during this undisturbed hour!) I made this gift for Ava – complete with a personalised initial. We also gave her a needle felted toadstool and a leaf hair clip. I love to make gifts for our friends as I know then it will be a thing they do not already have. Happy Birthday Ava!