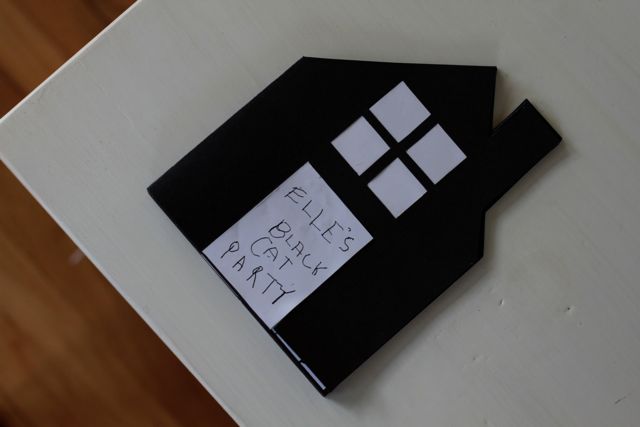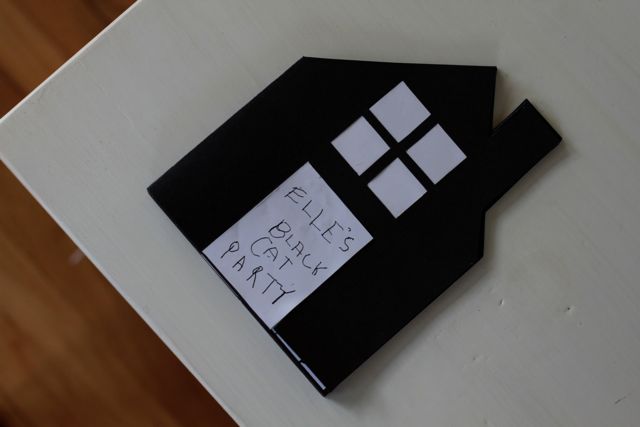 Only two more sleeps until Elle turns four! Oh my goodness, I can't bare it. I was snuggling her the other night and feeling a bit sad that she was going to be another year older. "I dont want you to turn four" I said to her. Elle empathetically, replied  "You can't stop four Mummy, you can't stop four."..and you know…my wise little one is right…I cant stop four so we might as well celebrate it and have some fun!
This year (eek, fingers crossed) we are having a Black Cat Party. For those of you that know us well, know that Elle's last two birthday parties have been cancelled. First the Butterfly Party was cancelled due to our whole family being ill, and then the Woodland Mushroom Party was cancelled because of the freak October blizzard. I now feel like I have tempted fate as believe it or not there is the super storm Hurricane Sandy on the way, scedualled to reach us on the 29th, which is Elle's birthday! Oh my goodness! What are the chances of three parties in a row being cancelled? I have planned Elle's party for the 4th of November, but given the extent of damage we had after last years snow storm – some people were without power for over a week, we might not have electricity next weekend? Non the less, I am in full swing preparation – better to have tried and not succeeded than not tried at all!
Elle's party this year is based on a wonderful drawing she did of a black cat. I was very inspired by the drawing and co-incidentally when Elle was a baby, her very favorite book was Jenny's Birthday Book , a book by Esther Avreill- which is a famous children's story about a Jenny Linsky a little black cat that lives in NYC and has a birthday party in Washington Square. Elle would have us read this book to her up 5 times a day – and she knows it off by heart. I thought it would be fun to make this the theme of her party – totally age appropriate and this year, seasonally relevent given her birthday falls so close to Halloween. I am in the process of creating Jenny's Birthday shadow puppets to tell the story story using the shadow puppet theatre that we made.
I had Elle write her party details as she is very good at copying words now, and after she wrote Saturday and November, she wrote the 3 backwards…but I could not ask her to do it all over again after doing so well with the big words…and the backwards 3 is very cute right? I scanned and reduced the size of her work and cut and pasted it into little black houses that I made out of construction paper. Elle enjoyed handing out her invitations and now fingers crossed we will have a party!