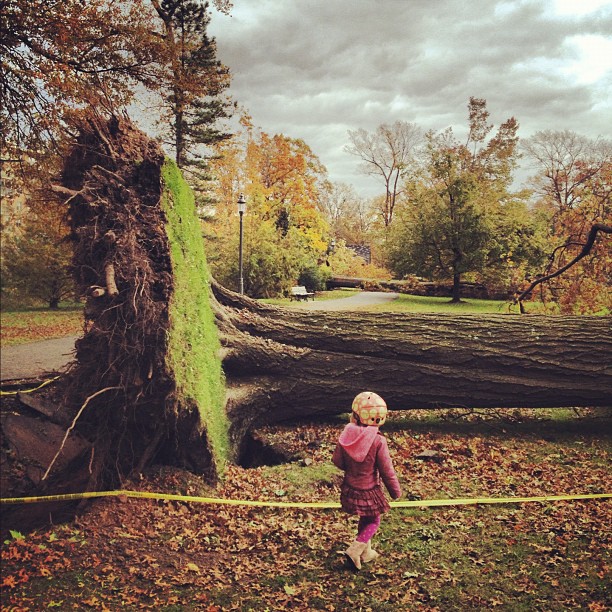 Where to begin… in the wake of hurricane Sandy? Well, we are grateful to be alive and well. We are still technically without power, heat, hot water, and the internet six days later – although as of today we ran an extension cord from Nina's, who was lent a gasoline opperated generator. So grateful of Nina to share! Cam quickly reinstated the internet – forget the fridge, we need to be on-line! Just goes to show what our priorities are! No, not quite true, but since I had cleaned out the fridge of all perishable items anyway it did not make much sense to plug in the empty fridge. It is cold enough outside to store milk and cheese on the patio and so I decided that we would continue to do that, opting for the internet…which means Cam can get back to work. Last night he worked at the Montclair Public Library until midnight, but he is glad now to be back working in the comfort of our own home – albiet a cold and dark home! I have to say though we have made the best of it…without much complaint. Many of our neighbours packed up and went to stay with Family with power. We did not have that option and so have had to stay put and wait it out. We are grateful to have a working fireplace, but the heat only goes so far in 4 story house when it is -1˚C outside ….brrrrr. Did I mention I was cold? Still, life must go on and here is how we have done it…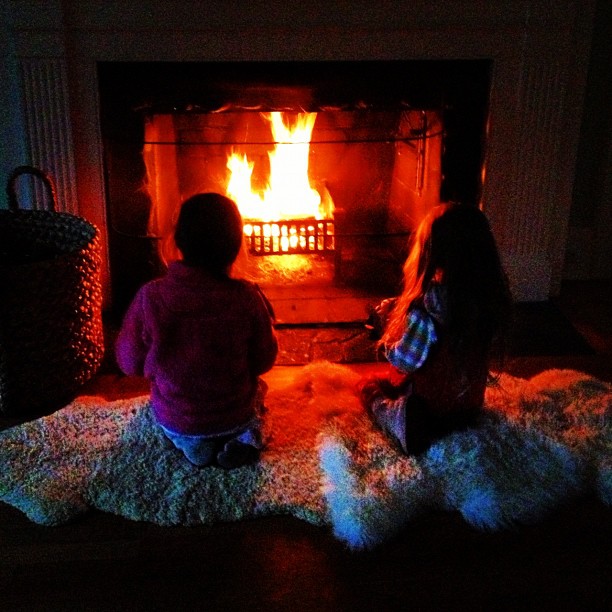 Making the house as warm as possible with morning and evening fires…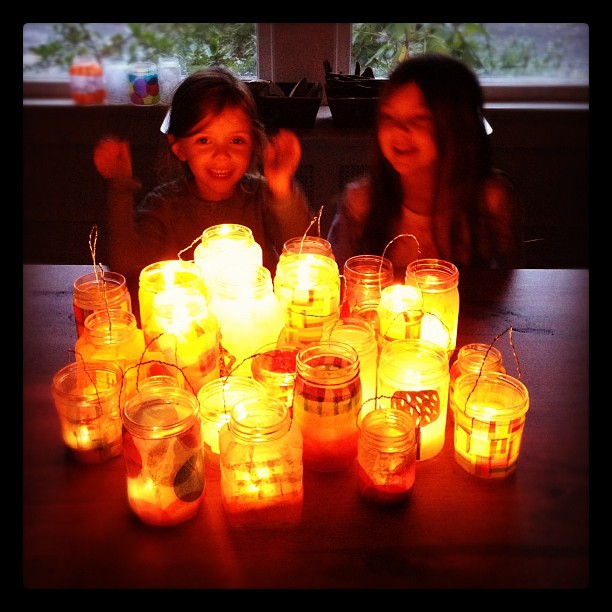 Candle lit dinners with all of the lanterns we had made for Elle's Birthday Party, Halloween and Lantern Walk.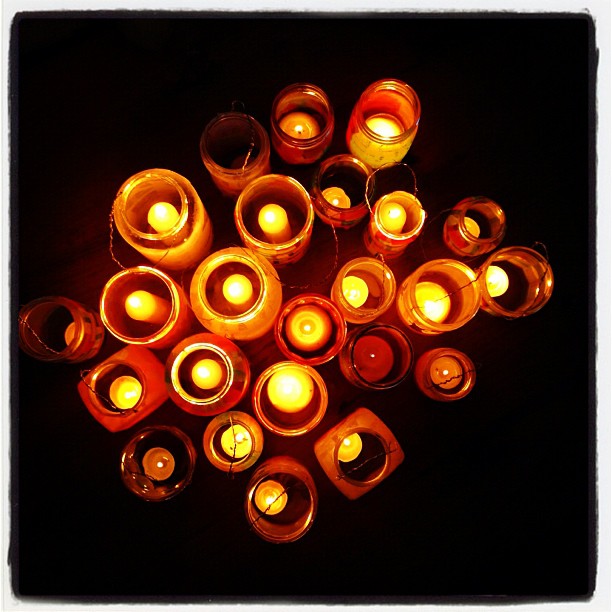 The Girls have kept occupied with colouring, drawing and playing games by candle light. Thank you to Grandpop and Grandma for all of the games you brought us when you came!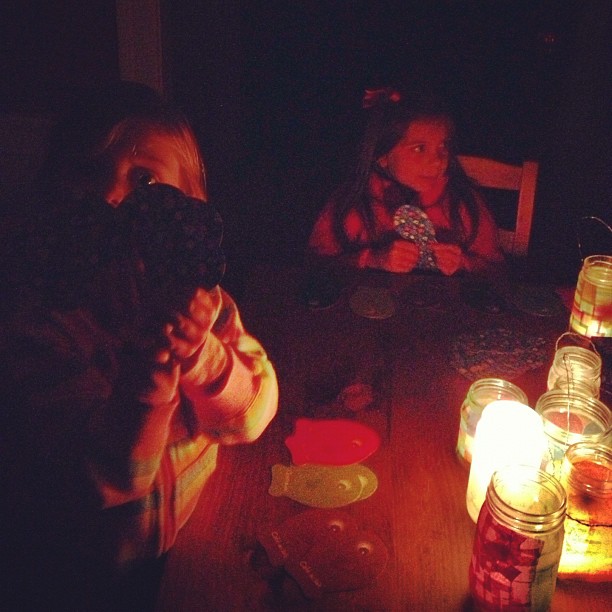 It has been a whirl wind of a week – litterally. Everything is topsy-turvey and the best laid plans have un-raveld for many. I have not yet seen the full extent of the damage beyond our comuntiy as I have not had the usual internet access – but enven within our community, that was not hit as hard as other places – it was bad enough. We feel like we were incredibly lucky loosing only medium branches off our trees, and two of our window shutters off our house. I plan on taking time tonight to look through the images that I am sure you have seen on the news. We have felt some of the effects first hand, and while it has been unpleasant, we know it could have been so much worse. A cold dark house, cancelled birthday party, empty suppermarket shelves and two mile long gas lines are nothing compared to loosing your home, or a loved one.
I am looking forward to life returning to normal and the chaos caused from Sandy slowly slipping away. I am sure in hindsight it will make for an interesting story…"Remember when we lived in New Jersey and Hurricane Sandy hit on Elle's 4th birthday?"…one of our life experiences I am looking forward to being a distance memory, that is for sure! My heart goes out to those that have a long hard recovery ahead.