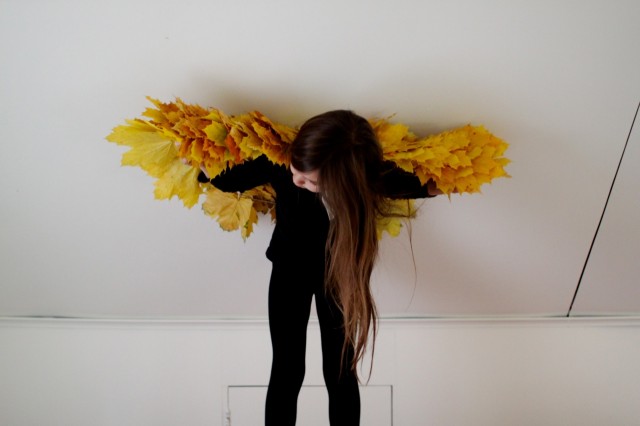 She flew on golden wings…here are some images of the leaf wings I made at the peak of Autumn's change. The leaves were so very beautiful and in the process of making leaf crowns, the idea of a leaf cape came to mind. This cape, the way it formed ended up looking like wings.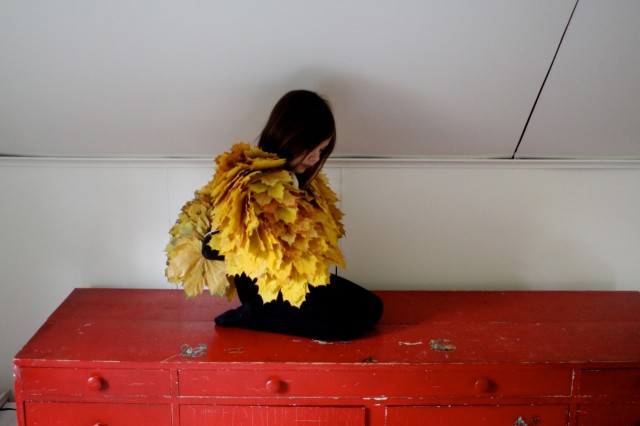 The leaves were collected from our neighbourhood, from the ground and off the trees. I did not treat the leaves with anything, they were leaves in the natural process of loosing chlorophyl and about to drop from the tree, or if ground collected, the leaves had already fallen. I worked with the leaves immediately after collecting them. I bound the leaves with nothing but household string. The leaves were collected and the cape made all in one session. The leaves dry and curl after a day if kept in a dry house.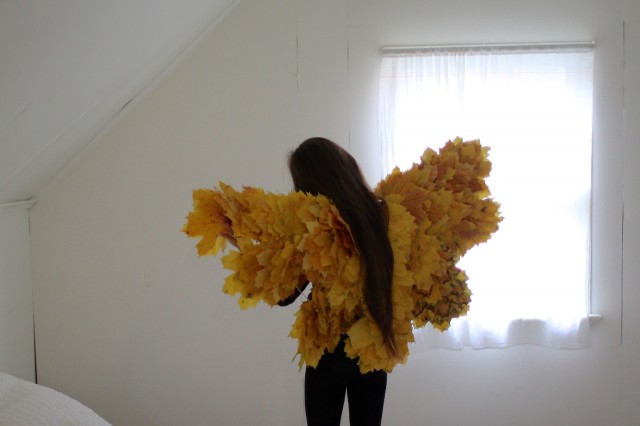 I look forward to doing a variation of this project again next year (oh yes, there is a wonderful idea bubbling away!). If anyone who would like to be involved in a grander project or would like to first hand learn my process, please be in touch!